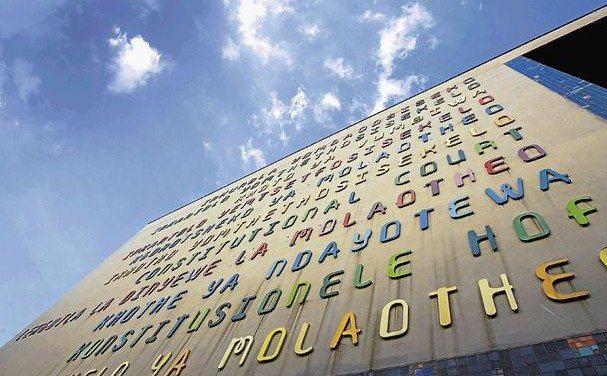 ACCORDING to media reports, the Constitutional Court has potentially paved the way for the National Assembly to impeach President Jacob Zuma – a development that would be hugely positive for business, although admittedly strangely hard to compute at the fag-end of a year which read like an epic tale of political intrigue.
One argument is that it would have been better for the African National Congress to have taken its own action regarding Zuma's future; perhaps even quicker given that the Constitutional Court has given Parliament three months from its order on December 29 to make rules regulating the impeachment of the president.
That aside, there grounds for hope that the current investment malaise affecting South Africa's mining industry, and economy in general, may be drawing to a close.
The damage suffered by the mining economy during the Jacob Zuma administration has been grievous. A recent survey by the Chamber of Mines of 16 mining companies found that new investment had halved between 2012 and 2016. The survey also found that of the 16 respondents, five were not considering making any new investment whilst another said it may even from the country if conditions did not improve in 2018.
So what would be required to happen to stop this company, and others, from leaving the country? The popular answer is to rip up the Mining Charter redraft and call all parties to a fresh round of negotiations. That may happen anyway as there are two High Court processes in place one of which I'm especially desirous of seeing completed.
This is the High Court's declaratory order regarding whether certain past empowerment deals ought to be acknowledged when establishing a company's BEE status. The ruling could end years of debate and may even provide fuel for a charter re-write anyway. Were this to happen, and there was some way of recovering the process of the Minerals and Petroleum Resources Development Amendment Bill, our want-away company may find more reasons to stay, especially as investing in resource rich, friendly business locales is what the market wants.
The market is in decent shape. The general feeling is that the platinum price has bottomed out whilst the buzz about industrial minerals in electric vehicle manufacturing is exciting for tin, copper-cobalt, nickel and other industrial metal miners.
We may even eventually see some of the benefits of new capital spend mining companies told the Chamber they would be prepared to make in a more investment-friendly South Africa, such as an 80% increase in capital spending – some R122bn more than is currently planned for the year. Were this to happen, an additional150,000 direct and indirect jobs would be created. Imagine that.