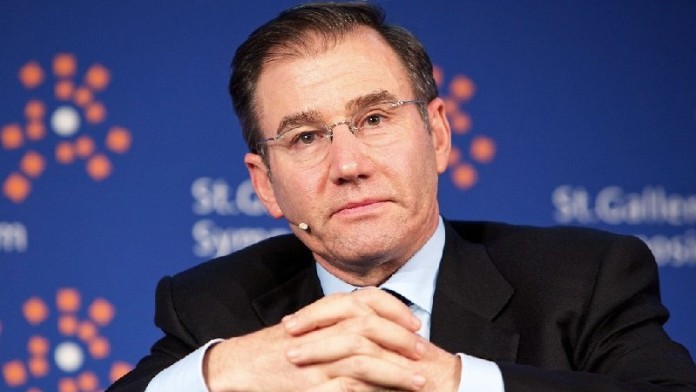 IN December, Ivan Glasenberg's Glencore appointed former South African Reserve Bank governor, and ANC stalwart, Gill Marcus, to its board fuelling speculation the group might be turning its attention to future South African opportunities.
The likelihood is this appointment adds to board diversity and its brains trust, but as far as common-and-garden tittle-tattle goes, why not speculate further on Glencore's apparently unfettered ambition to extend its production and trading base? Without doubt, the firm has been the most bullish of the world's diversified miners in respect of where the market is heading – a view predicated on its recent transactional history.
The emergence of 'electric vehicles' as a new major source for industrial metal demand has also pepped up spirits, especially Glasenberg – although one is duty-bound to question why he is making such a big fuss about it now considering it's probably been in Glencore's folder of cracking strategy ideas for quite a while.
In truth, no company has reflected the rehabilitation of the world's mining sector better than Glencore and Glasenberg. He can even talk with enthusiasm about thermal coal. Whilst the others sigh and suck their teeth about the commodity, Glasenberg generally sees upside. How else explain his dogged pursuit of Rio Tinto's Coal & Allied to which Glencore eventually won exposure by cutting a side deal with Yancoal which had beaten Glencore to the assets. Whilst others worry about what investors may think about global warming, Glencore has hungrily added to its 28 thermal coal mines elsewhere, and entrenching its position as the world's largest exporter of the fuel.
If Glencore has a bold view of commodity risk, it also has a similarly strong take on geographic risk. You have to scratch around now for assets Rio Tinto has in Africa (some in South Africa, one in Madagascar); the same for BHP (here and there). Glencore remained very active, however, both building and disposing of the favoured and less favoured throughout the continent.
It removed nearly all its exposure to platinum selling Eland Platinum to Northam Platinum for R175m – a milligram of cash in the vast ocean of Glencore's liquidity – but ever-the trader, it was nonetheless careful to keep exposure to the chrome Northam would produce as a by-product of the platinum group metal.
A slightly heftier transaction was Glencore's $400m sale of the Rosh Pinah and Perkoa zinc assets to Trevail in March and, by way of investment, the purchase of Chevron SA and Chevron Botswana for $973m, although Glencore may seek a partner to share the risk. And these were just transactions in the the SADC-aligned countries.
In February, Glencore said it would pay $534m for outright control of Mutanta in the Democratic of Congo (DRC) and higher exposure to Katanga Copper, also in the DRC. On the LNG side, Glencore cut a deal with Angola LNG.
Then there's the electric battery story. The way Glasenberg explains it, even at moderate growth rates in batteries for locomotion there simply isn't enough cobalt to go around. He threw numbers around. They may well be spot on, but Glasenberg's over-riding view is that the group hasn't been this well positioned in years, in a market that hasn't been so well off in more than six years – since Glencore listed basically.
It couldn't be peachier.
Well, perhaps it could. Glencore's appetite for picking up good assets in risky districts continues to trouble its reputation. The group acknowledged checks and controls in the financial reporting standards of Katanga Copper should have been better amid a review of the firm's reporting procedures which had been initiated by the Ontario Securities Commission earlier in the year.
In a separate development, Glencore was facing fresh allegations regarding its business activities following the leak of the 'Paradise Papers' from offshore law firm Appleby which had Glencore as one of its major clients. The leaked papers raised questions regarding Glencore's relationship with Dan Gertler, an Israeli businessman active in the DRC.
The focus for analysts following Glencore's capital markets update on December 12 was largely positive, however. According to Macquarie there were no major surprises – perhaps extra tightness in the zinc market as detected by Glencore. Said the bank: "The update did, however, reinforce Glencore's peer leading growth profile, strong free cash flow outlook and dividend upside potential which continue to underpin our investment case".
As for 2018, Glencore must be odds-on to keep its premium rating; it is certainly something of a maker of manners among its peers, and the bellwether to the global mining sector as a whole.