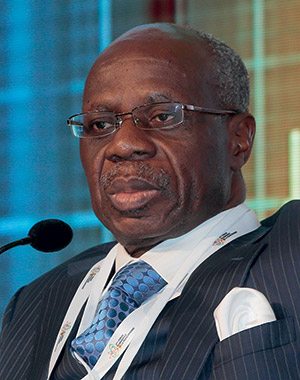 GÉCAMINES, the Democratic Republic of Congo's state-owned base metals miner, has urged foreign investors to renegotiate the terms of joint ventures saying that current 2.5% royalty agreements were insufficient.
"If our partners think that operations bringing in 2.5% in royalties to the state are sufficient, they are mistaken," said Reuters citing the comments of Albert Yuma who was speaking at a mining conference in the southeastern city of Lubumbashi. "We will use all legal means to reclaim our rights," he added, complaining that Gecamines' partnerships have not brought in sufficient revenue to the Congolese state.
Heavily in debt and with dwindling output, Gecamines has long complained about its joint venture terms. It launched a contracts audit in 2016 and is now ready to sit down with its international partners to thrash out better deals, said Reuters.
Yuma's comments come a day after Glencore, headed off potentially disruptive legal action with Gécamines by agreeing to dissolve $5.6bn in debt and pay $150m in order to settle past commercial disputes.
The agreement was structured as a debt-for-equity deal at the Kamoto Copper Company (KCC) level in which Glencore has a 75% stake whilst Gécamines has a 25% holding. Despite the conversion of debt to equity, the relative shareholdings of Glencore and Gécamines remained unchanged.
The agreement drew analysis from some investment banks that the DRC was open to compromise. The DRC had threatened to appropriate the assets Glencore owns through its 75% stake in Kamoto Copper Company (KCC) – a company producing metals that has huge strategic importance considering the use of copper and cobalt in manufacturing batteries used in the electric vehicle sector.
"Clearly, this is a much more favourable outcome than an expropriation event, which had seemingly been priced-in to the value of the assets," said New York bank, Bernstein in a report. It added that the agreement was more than just a good outcome for Glencore as it sent "… a positive signal regarding the DRC more generally," said Bernstein.
"Firstly, it shows that Gécamines/the Congo are not just out to expropriate assets. Secondly, it shows that appropriate commercial negotiation can reach positive outcomes in that jurisdiction," it said.
Yuma also said at the conference that Gécamines' Deziwa joint venture with China Nonferrous Metal Mining (CNMC) would produce 80,000 tonnes of copper next year. Gécamines has reached a revenue-sharing agreement with an unidentified Chinese company to develop the Kilamusembo copper and cobalt mine, he added.