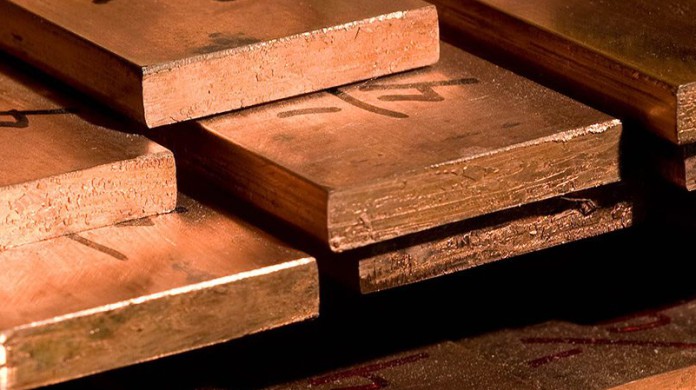 IT may be "third time lucky" for the Mowana copper mine near Francistown in Botswana where operations were restarted in March last year by AIM-listed junior Cradle Arc, and are now breaking-even.
Cradle Arc CEO, Kevin van Wouw, who is also the company's controlling shareholder with 55.4% of the equity, describes Mowana as "… a stepping stone to build our company into a diversified mining group".
Mowana was developed by the former African Copper which commissioned the mine in 2008, but immediately ran into financial difficulties.
African Copper was then taken over in 2009 by ZCI – the former Zambian Copper Investments – which used to own 65% of the Konkola Copper Mine in Zambia, but sold its stake in 2008 and went looking to invest the proceeds in "… exciting African-based mining companies".
That went pear-shaped in 2015 when Mowana was put into liquidation because it could not survive at then-depressed copper prices. The pain has continued with ZCI announcing on June 21 that the Johanneburg Stock Exchange had decided to remove its listing with effect from July 9 this year.
Van Wouw took Mowana out of liquidation last year and the company is now controlled 60% by Cradle Arc with ZCI holding the balance of 40%. ZCI/African Copper had invested some $170m in building the mine.
According to Van Wouw, Mowana's previous owners had made two major mistakes. The first was that the treatment plant installed – which can produce 12,000 tonnes/year of copper – was too small for the size of the orebody which contains proven and probable reserves of 31.8 million tonnes at 1.17% copper for 371,000t of copper.
The second involved a metallurgical issue with the surface oxide ores and the "transitional ore body" which had to be mined through to reach the deeper, higher grade sulphide and supergene ores. ZCI could not mine these oxide and transitional ores at a profit because the recoveries achieved were too low.
Van Wouw says the oxide ores have been stripped out and dumped while the low recoveries on the transitional ore were caused by a metallurgical problem  involving a silicate of copper .
His team has developed a method for removing the silicate and, as a result, recovery grades have improved to the point where the plant is breaking even. He expects Mowana to produce at least 5,700t of copper in the second half of 2018.
Van Wouw says plans are to ramp up production until the name-plate capacity of the existing plant to treat 1.2mt/year of ore and produce 12,000t/year of copper is reached.
Cradle Arc then intends doubling plant capacity to 2.6mt/year by installing a dense media separation (DMS) plant which will concentrate the copper ore feed to the mill. The plant will then be able to produce some 21,000t of copper annually.
Van Wouw commented: "The strategy is to establish Mowana as a profitable, larger-scale, lower-cost copper mine which will be better able to cope if the copper price drops."