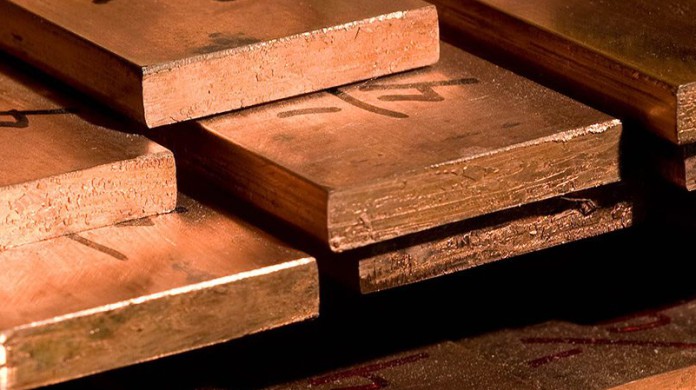 FIRST Quantum Minerals said it would "… see where [it] could get… " regarding winning a relaxation from mineral tax changes proposed by the Zambian government earlier this year.
In its national budget in September, Zambia announced it would increase the mineral royalty rates by 1.5%, introduce a fourth tier rate at 10% when the copper price exceeds $7,500 per tonne, and make royalties on minerals non-deductible for tax purposes.
The measures would reduce the profitability of First Quantum Minerals' Kansanshi and Sentinel copper facilities.
This was in addition to an earlier dispute First Quantum Minerals has with the Zambia Revenue Authority (ZRA) which in March imposed an $8bn tax review on the company for alleged "import duties, penalties, and interest on consumables and spare parts".
"We are certainly in discussion and we go back with our proposals and counter proposals," said Clive Newall, president of First Quantum Minerals in a third quarter conference call with analysts.  Based on past experience, there was normally no relaxation in respect of legislative changes enacted, he said. "We'll see where we can get."
"I don't think other high cost mines will be paying higher taxes if applied because they will be loss-making, but an increase in royalties certainly does [affect them]," he said. Newall was responding to a question regarding the impact of the changes on less profitable copper mines operating in the country.
Asked for more information regarding the $8bn tax assessment, Hannes Meyer, CFO of First Quantum Minerals said that "conversations" were ongoing between the company and Zambia's Minister of Finance, as well as the Chamber of Mines. "We submitted documents in mid-July and subsequently had meetings, one as recently as last week. We are making progress, but there's not much more to update," he said.
It was confirmed, however, that some $392m in value added tax had been unpaid by Zambia to First Quantum Minerals of which $262m related to Kansanshi. "We continue to engage in regular discussions with the relevant government authority," said Meyer.
For the third quarter, First Quantum Minerals reported adjusted earnings before interest, tax, depreciation and amortisation of $427m, a 40% increase year-on-year and higher than consensus of $429m. Previously, heavily indebted, the company reported $1.9bn in liquidity of which $753m was in unrestricted cash.
Meyer added, however, that the company would consider opening up fresh bank lines from the $2bn in facilities available, in order to boost liquidity.
From a production perspective, the company increased copper guidance for 2018 to 595,000 tonnes whilst cost guidance was in line with prior estimates of some $1.83 per lb in all-in sustaining costs.