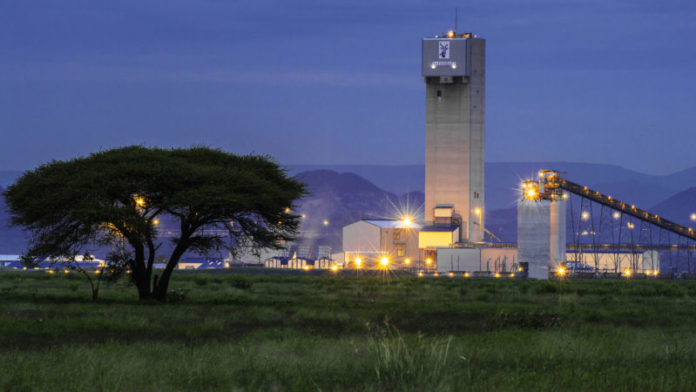 IMPALA Platinum (Implats) had "engaged" with parties interested in buying a shaft at the firm's Rustenburg operations part of which has been identified for closure.
Commenting in its first quarter report, which got the 2019 financial year off to a robust start, the company also said it had also begun the process of restructuring the Rustenburg shafts with the issue of a Section 189 restructuring process for 1,500 employees.
The news added another 5.4% to shares in Implats at the mid-morning stage on the Johannesburg Stock Exchange, and are now well off their all time low registered in August, but still a fifth lower year-to-date.
Said Nico Muller, CEO of Implats: "We remain steadfast in our resolve to eliminate high-cost production at this business, aligned with our lower future metal prices outlook".
He added the company had "… engaged with parties interested in potentially acquiring the 1 Shaft operation, which is scheduled to be put on care and maintenance in April 2019 as per our restructuring plan".
Implats announced on August 1, 2017 a proposal to reduce production from its Rustenburg shafts by 230,000 ounces a year taking labour numbers down 13,000 to 27,000 in two years. The effort would cost R2.7bn in restructuring, it said at the time. Operating shafts would be reduced to six from 11 currently.
The interest from a number of buyers may be a pleasant surprise to Implats based on its caution last year when it said there was no "obvious Sibanye-Stillwater to buy them". Muller did say at the time, however, that Implats had occasionally received "… expressions of interest over the years so I don't think it is an entirely dormant market.
"We will look at a range of options, including outsourcing operations … but it is difficult to judge," he said. One of these options may be outsourcing the shaft to a third party. Said Implats: "In parallel to the 1 Shaft disposal process, Implats is continuing to engage with parties who may have an interest in, or have already expressed an interest in, the 100% outsourcing of 1 Shaft to a third-party contractor".
The Rustenburg shafts produced a first quarter mill tonnage of 3.15 million tonnes which represents the highest volume since the firm's 2013 financial year. Group wide, tonnes milled were 1.9% higher. This bodes well for the top line numbers given the 14.2% improvement in the rand basket price for platinum group metals to R28,355 per platinum ounce in the quarter.
"Tonnes milled at Impala Rustenburg increased by 5.6% compared to the previous corresponding quarter, reflecting the positive outcomes of various initiatives implemented at the operation to improve safety, production and cost performance," said Muller.
Platinum in concentrate produced for the quarter including Implats' joint ventures, was flat however at some 349,000 oz owing to lower volumes from Two Rivers and Mimosa.
Gross refined platinum production during the quarter increased by 8.2% to 369 000 oz (Q1 FY2018: 341,000 oz) owing to scheduled furnace maintenance at both the Impala and Zimplats operations during the first quarter a year ago, it said.
Implats reported community disruptions at Two Rivers. Although the disruption was not aimed specifically at the company, it did require having to process lower grade stockpile.