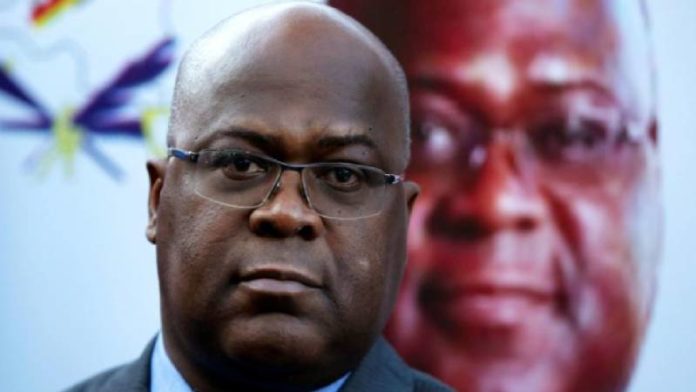 MARTIN Fayulu, runner up in the Democratic Republic of Congo's (DRC's) presidential elections, the result of which was unveiled earlier today, denounced the outcome saying it was "… an electoral coup".
Fayulu was the fancied leader in opinion polls before and during the elections, but the electoral commission surprisingly unveiled Felix Tshisekedi, 55, as the winner. Tshisekedi, who leads the Union for Democracy and Social Progress (UDPS), beat into third place Emmanuel Ramazani Shadary who received 23% of the vote. Shadary was the candidate put forward by president Joseph Kabila's party.
Tshisekedi, who received more than 7 million votes, or 38%, and had not been widely considered the leading candidate and is relatively untested, said AP in an article republished by News24. "These results have nothing to do with the truth at the ballot box," Fayulu told Radio France International. "It's a real electoral coup, it's incomprehensible."
The question for the country's mining sector is how the Tshisekedi's surprise victory affects the future minerals dispensation, if at all.
Shadary, who was widely expected to continue with Kabila's policies until Kabila was eligible to run for president again, as permitted in the Congo constitution, would have turned a deaf ear to mining company complaints regarding an updated Mining Code in which royalties were hiked and stabilisation agreements in the former code ignored.
It was not clear whether Fayulu, who had pushed hard for Kabila to leave power and vowed to clean up DRC's widespread corruption, will contest the results after leading in polling. The constitutional court has 14 days to validate them, said AP.
Tshisekedi's father, Etienne, was a famous opposition leader under Mobutu. "His father was a man of the country. The son is very limited," Valentin Mubake, a former secretary-general of UDPS told the Guardian last month.
HISTORIC
Troops had been scrambled to counter possible post-election violence; nonetheless, the election result – which should have been announced on January 6 after year-end voting – represent DRC's first peaceful, democratic transfer of power since independence in 1960.
"This is the coronation of a lifetime," the deputy secretary-general of Tshisekedi's party, Rubens Mikindo, said above the cheers at party headquarters. "This is the beginning of national reconciliation."
AP said that attention would now turn to Congo's powerful Catholic church, which has said its 40,000 election observers at all polling stations found a "clear winner", but was barred by electoral regulations from saying more.
CODE
In truth, mining companies were slowly reconciling themselves to the new minerals dispensation, especially following government comments that no changers were likely.
In September, the DRC's mines minister, Martin Kabwelulu, snuffed out any hopes mining firms might have had about negotiating concessions. "It is not the place of any participating party, whether civil society, mining companies or even the government to try to call into question the text governing the mining sector," Reuters cited Kabwelulu as saying.
Major mining companies including Glencore and Randgold Resources bitterly opposed the code, which also axes tax exemptions. They have been holding out hope it might be watered down in further negotiations.
"I call on investors to move beyond the comfort of the land and concessions that were ceded to them by different state companies … to take real risks by exploiting the rest of the country," said Kabwelulu.