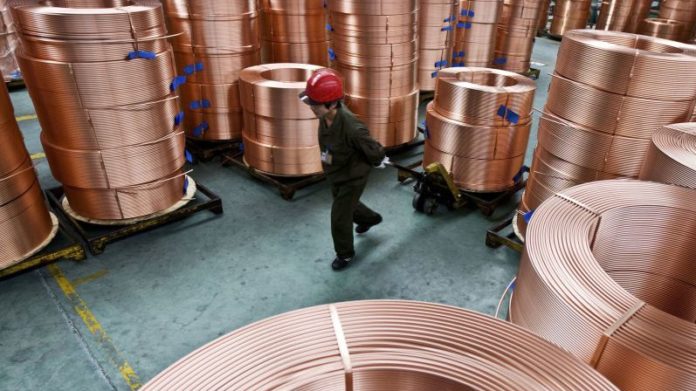 BOTSWANA stands to receive a major boost after Khoemacau Copper Mining, a subsidiary of US-based, Cupric Canyon Capital, said it had secured $565m in debt and royalty funding for construction of a mine that is scoped to produce some 3.6 million tonnes of copper in its first phase from 2021.
The funding, a combination of $275m in senior debt from Red Kite Mine Finance (RKMF) and $265m in a silver streaming deal from Royal Gold, will be ploughed into the $397m first phase, known as 'the Starter Project'. Initial annual production will be about 62,000 tonnes of copper and 1.9 million ounces of silver.
The motherlode, however, is an expansion of the mine, known as Khoemacau, and which is situated in north-west of the country, in the Kalahari, which the company said is "sparsely populated". Currently awaiting an upgrade from prefeasibility study to a definitive feasibility study, the expansion anticipates the construction of a new 5.8 million tonnes per annum processing facility near a section called Zone 5 producing 100,000 tonnes of copper a year.
The prospectivity of Zone 5 was discovered in 2012 and has become the epicentre of Khoemacau Copper Mining's activities. In addition, the company was able to buy the Boseto processing facilities adjacent to the area from a company that went into liquidation in 2015. The facilities offer infrastructure, mineral resources and licences.
Commenting on the funding package, Johan Ferreira, CEO of Khoemacau Copper Mining said in a statement: "This step marks the completion of a remarkable evolution of the company from discovery of Zone 5 in 2012 to full construction of a high-quality copper asset in 2019". He said the group would proceed "energetically".
Khoemacau said the Starter Project was expected to produce a high quality copper concentrate with an average grade of approximately 40% copper and high-grade silver over a 21 year life of mine. The average life-of- mine C1 cash costs, net of silver by-product credits, are estimated to be $1.47 per pound ($/lb) at consensus pricing and $1.67/lb including sustaining capex, and before accounting for the silver stream.
The development of a large copper facility will be an important step forward for Botswana's minerals and resources sector which has been heavily dominated by diamond production. In addition to copper, the southern African country has an emergent thermal coal industry. Minergy, a company that is to list in London imminently, is developing the Masama mine that will supply thermal coal to South Africa.