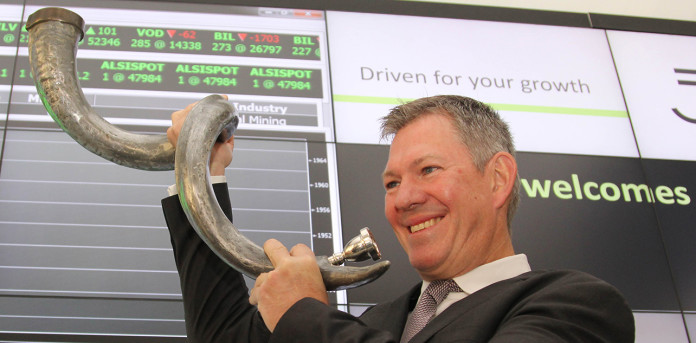 SOUTH32 would think seriously about renewing its capital management programme once it had completed the current programme in which it is still to buy-back $127m worth of its own shares, said COO for Africa, Mike Fraser.
Commenting in an interview at the group's Johannesburg office on February 28, Fraser said the company was cash generative and didn't have onerous capital commitments in the medium-term.
It had started the current financial year with just over $2bn in cash and ended the half year with an uncommitted cash balance of $207m.
This was after allocating $1.4bn buying control of Arizona Mining, a company that owned the base metals prospect, Hermosa, and spending a further $125m taking a stake in Eagle Downs, a metallurgical coal operation in Australia. Including capital expenditure during the interim period, the total outlay was $1.59bn.
"We have got $127m left of our $1bn capital management programme in which we are buying back shares," said Fraser. "The ends about mid-April. If you look at our cash generation – $1bn in operating cash in the half year – and based on [mineral/metal] prices, if things remain, as they are, we should be looking at what we are going to do in cash returns," he said.
Fraser said the firm's aggressive payout strategy had been acknowledged by the market. "We have outperformed a lot of our peers," he said.
"We have maintained the dividend and have brought in growth options at low cost and at a low risk of compromising balance sheet, and we have not gone into net debt. We are all pretty allergic to that.
"We have returned 20% of our market capitalisation over last four years and the operations are running in a safer, and a more predictable way," he said. Shares in South32 are 18% higher on a 12-months basis.