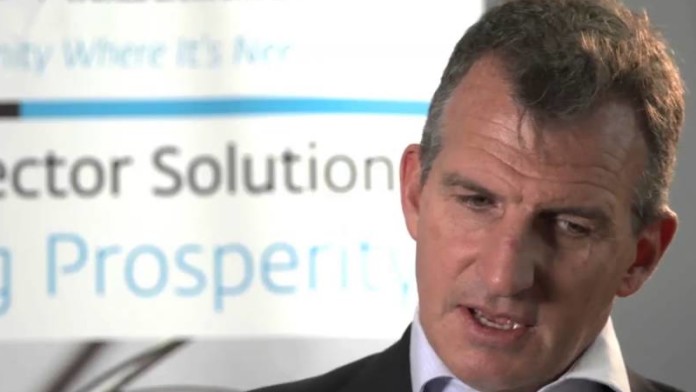 ALPHAMIN, a Toronto- and Johannesburg-listed mining development company, is to raise $12m after identifying a working capital shortfall of $9m related to a change in the mining method at its Bisie tin project in the Democratic Republic of Congo (DRC), and other project delays.
Commissioning of crushing and concentrator facilities at Bisie are underway, but the company recently switched its mining method plans to cut and fill. This required an update to the mine schedule – now completed – whilst a life of mine schedule is still to be completed for Bisie. This is expected to be finalised in the second quarter.
On December 6, the company said it had drawn-down on the final $20m tranche of a $80m credit facility it had previously raised and which it said would be enough to see the Bisie project into production.
Alphamin said in an announcement on March 1 that the change in mining method had resulted in a slower ramp up of material to the run of mine stockpile. In addition, there were other delays in the project's orbit that would require funding until commercial production of tin from the project.
These include a delayed response to a request to partially export concentrates by air freight which now requires the company to truck all export material which had "… impacted delivery times and related revenue receipts", it said.
A delay in VAT refunds from the DRC government and a further delay in the manufacture and delivery of certain components to finalise plant commissioning had also contributed towards the working capital shortfall, the company said.
"Management considers it prudent to seek a working capital facility of up to $12m, which exceeds the project shortfall of $9m, but provides a buffer for any additional unforeseen events or challenges," Alphamin said in its announcement. "The company is in discussion with its lenders to provide this facility."
Alphamin said in January that the development of the underground mine was completed at the end of December 2018, two months ahead of schedule. As a result, run-of-mine ore production rate is being ramped up to approximately 1,000 tonnes per day in line with targeted steady-state feed rate to the processing.
"It is envisaged that the processing plant should ramp up to its nameplate production capacity of tin concentrates from April 2019 to the end of June 2019," said Alphamin.
The initial mining plan was for production of 9,600 tonnes of tin-in-concentrate annually over an initial life-of-mine of 12.5 years. However, the project metrics may be changed if the company adopts a new mining method.