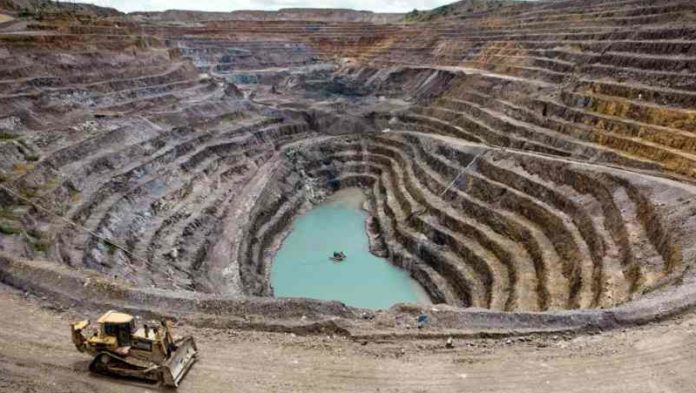 GLENCORE lowered its expectations for full-year production of copper to 40,000 tonnes owing to safety- and smelter-related outages at Mopani in Zambia whilst it also made some important downward revisions to cobalt, nickel and ferrochrome output for the year.
Copper production was now expected to come in at 1.46 million tonnes (Mt) following its first quarter production report in which copper output came in at 321,000 tonnes.
The company also unveiled a review at the Democratic Republic of Congo (DRC's) Katanga Mining operations, a subsidiary company which is listed in Toronto. The review, aimed at improving the quality of its copper product and lowering costs, would be finalised in the third quarter of the current financial year, the group said.
Goldman Sachs described the numbers as "disappointing", and added that making up the new guidance targets looked "optimistic". A material increase was required in the run-rate of copper production of some 20% to achieve the mid-point guidance, it said.
Nickel production for the 2019 financial year was revised down 10% to 128,000 tonnes reflecting Koniambo's weaker-than-expected start to the year, said Glencore. Similarly, extended winter shutdowns owing to reduced power, and maintenance, at the ferrochrome mines in South Africa would see production 3% or 50,000 tonnes lower than forecast.
Coal production was in line at some 33.7Mt as a result of a full contribution from the acquisitions completed last year.
Cobalt production came in at 10,900 tonnes which was 3,900 tonnes or 56% higher than in the first quarter of the previous financial year, including 3,500 tonnes from Katanga. Katanga Mining said in November it had temporarily suspended the export and sale of cobalt after uranium was found in levels above the acceptable levels.
As indicated earlier this month, Glencore said limited cobalt sales from Katanga had resumed. "Such resumption of exports remains subject to the relevant DRC export procedures which include continued monitoring by the relevant authorities," it said.
Copper cathode production from Katanga of 57,175 tonnes was in line with expectations, but a "full and comprehensive business review" of the business had started in which "efficiency and recovery improvements" would be targeted. The aim was to achieve "… better quality realisations and significant cost reductions" in 2019 and 2020.
"Key current priorities remain construction and completion of the acid plant, cobalt projects and ion exchange plant," said Glencore. "During this important project delivery period, Katanga will focus on improvements in copper cathode grades, metal recoveries, overall equipment availabilities and reduced spend," it said.
An update on the review was expected in the third quarter. Long term production of 300,000 tonnes a year of copper cathode and 30,000 tonnes a year of cobalt contained in hydroxide on average over life of mine remains unchanged, it said.
The quarter has been a rocky one for Glencore.
It said on April 25 that the Commodity Futures Trading Commission was investigating a potential violation of certain provisions of the Commodity Exchange Act and/or CFTC regulations related to corrupt practices in commodity trading. The investigation is similar in scope to the US Department of Justice's (DOJ"'s) investigation of Glencore's trading activities in Nigeria, Venezuela and the DRC.
"The triple negatives that face the investment case: the discount for DRC exposure, the DoJ subpoena and the increasing pressure from investors on coal and ESG concerns are all, in our view, priced to a large extent into the equity," said RBC Capital Markets in a report earlier this year. It said shares in Glencore were likely to consolidate.