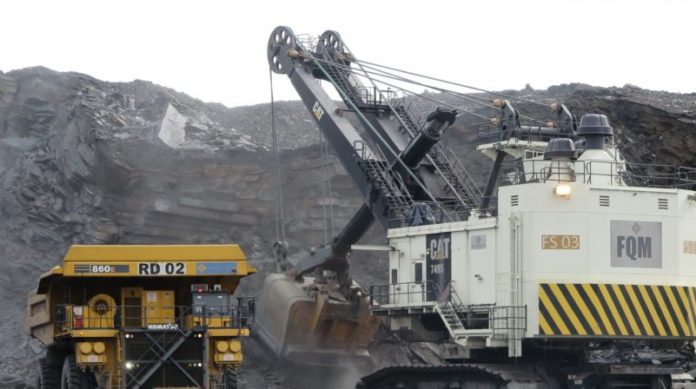 FIRST Quantum Minerals announced record first quarter production from its Sentinel copper mine in Zambia but said production from Kansanshi was negatively affected by the planned processing of lower grade oxide ore and lower throughput.
Total group copper production for the first quarter came in at 136,969 tonnes, including 25 tonnes of pre-commercial production at Cobré Panama, First Quantum's latest project. The mine's ramp-up was on schedule, it said.
"Our first quarter financial results reflect solid operational performance despite the rainy season in Zambia and lower production from Las Cruces resulting from the land slippage early in the year," said Philip Pascall, CEO of First Quantum Minerals.
Sentinel production was 51,716 tonnes, an increase on first quarter production year-on-year of about 15%, it said.
Commenting on certain fiscal changes underway in Zambia, Pascall said a new sales tax of 9% and 16% on local goods and services, and imported goods and services respectively depended on the required laws being passed and implemented. The sales tax is to be charged from July 1.
The increase in the sales tax was the second fiscal surprise to be sprung on First Quantum and other Zambian miners after the government sale it would increase royalties on minerals – a development that first led First Quantum to announce a reduction in employee levels at its Zambian mines by 2,500.
The company later suspended this action amid more conciliatory comments by the Zambian mines minister regarding possible discussion about case-by-case implementation of the increased taxes.