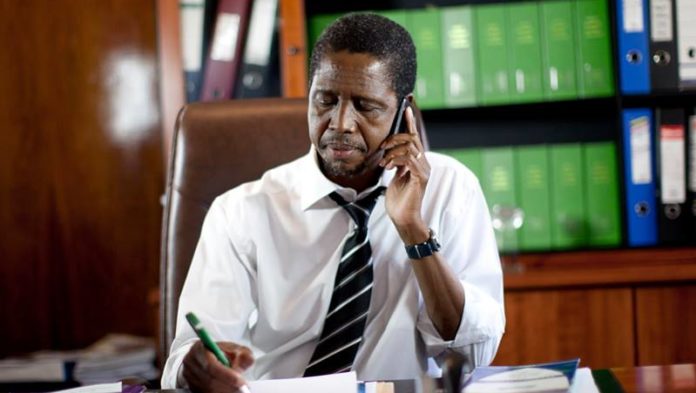 ZAMBIA continued its cat and mouse game with Vedanta Resources after representatives for Edgar Lungu said last night the Zambian president did not intend to meet with the firm despite being on a state visit to India.
"The president is expected to meet representatives from 12 Zambian-based Indian companies, and KCM [Konkola Copper Mines], whose majority shareholder is Vedanta, is not one of them," the State House was quoted by Reuters as having said.
"His Excellency the president has already stated that the Zambian government will follow the Zambian people's wish over the KCM issue," it said.
Vedanta said on August 20 that it was hopeful of a meeting between its executive chairman, Anil Agarwal, and the president in order to hammer out a new agreement in respect of KCM.
Zambia, which has a 20.6% stake in KCM through its state-owned copper mining firm, ZCCM-IH, has applied to its courts to have KCM liquidated alleging the firm, which Vedanta controls, failed to pay promised dividends or invest in expansion. Vedanta has opposed the matter in both the Johannesburg and Lusaka high courts.
The matter is pending in the Lusaka High Court.
"Vedanta welcomes you to India, and thanks you for your leadership and direction as our teams work together to resolve the KCM matter," said Agarwal in a statement. "Your leadership and stature meant that we should be on track to resolve KCM's future in a way that will benefit Zambia and the Zambian people," he said.
Vedanta added that it "looked forward" to meeting with Lungu and his team in India this week, and to building on the discussions held last week in Lusaka.