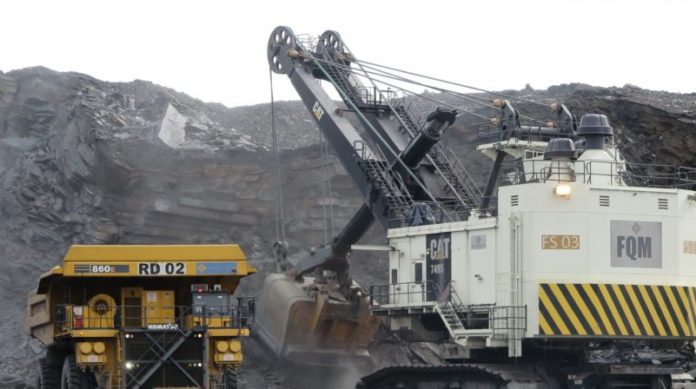 A 50% decline in the value of First Quantum Minerals shares in the last five years has made the company a takeover target, said Bloomberg News citing people familiar with potential bids for the Toronto-listed company.
As a result, the company is working with defence advisers, the newswire's sources said. It hadn't yet received any offers and the interest in First Quantum was described as "preliminary". The company is valued at $5.9bn.
Jiangxi Copper Company, China's top producer of the metal, has built up a stake of less than 10% in First Quantum in recent months, said Bloomberg.
First Quantum controls the open-pit Kansanshi mine in Zambia, which has 340,000 metric tons of annual copper production capacity.
It also owns other assets around the world including the Sentinel copper operation in Zambia, Las Cruces in Spain and the Ravensthorpe nickel mine in Western Australia. First Quantum also started ramping up production at the giant Cobre Panama copper development project in the central American country earlier this year.
The company has been at loggerheads with the government of the southern African country over issues from royalty increases to the planned introduction of a sales tax, said Bloomberg News. Earlier this year, First Quantum decided not to retrench 2,500 employees at its Zambian facilities following its failure to dissuade the government from imposing the new tariffs.