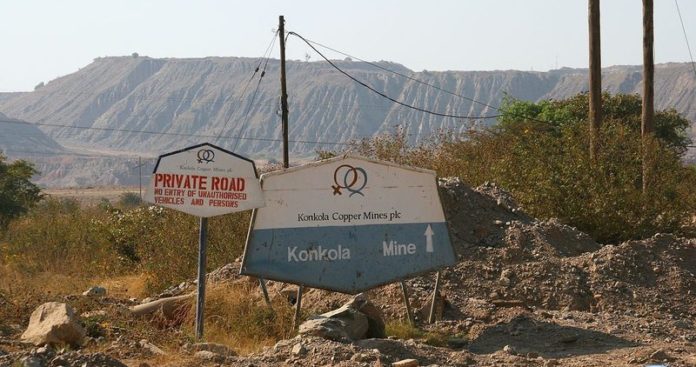 VEDANTA Resources crossed swords with Zambian authorities again disputing production numbers put out by the provisional liquidator managing Konkola Copper Mines (KCM), and expressing concern about safety standards at the company's assets.
The Indian group said on November 15 that it was "disturbed" by reports of a sulphur dioxide leak at KCM's Nchanga facilities which required the hospitalisation of employees as well as children attending a nearby school.
It said today that claims by the liquidator, Milingo Lungu, that KCM "continued to ramp up production" were far from the mark. In a statement, Lungu said Konkola underground had targeted 2,000 tons of integrated copper in concentrate this month.
A further 1,300 tons in copper in concentrate had been targeted at the open pit at Nchanga whilst there was a target of at least 3,000 tons of cathodes for November from the tailings leach plant. Vedanta said integrated production across the business units had dropped since May following the liquidator's appointment. Konkola underground did not produce ore from mid-July to early September, it said.
Zambia's High Court appointed the provisional liquidator after KCM minority shareholder, ZCCM-IH, an investment company owned by the Zambian government, applied for the winding up of the company. ZCCM-IH said Vedanta had failed to pay creditors, dividends, and invest in the KCM assets.
Vedanta was also critical of the provisional liquidator's efforts to widen KCM's creditor base, largely to local companies but which were "… inexperienced and unqualified".
"Given the state of KCM's operations, Vedanta does not see the need to increase the vendor base and is concerned that the industry-wide standard levels of diligence on vendors is not being followed," said Vedanta.