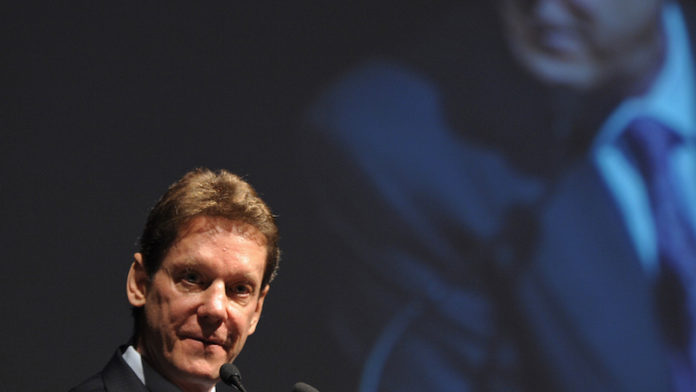 LOVE him or hate him – and his grandstanding "showman" style has earned him many detractors – but controversial billionaire mining entrepreneur Robert Friedland has done it yet again.
On May 26 this year, he brought Phase 1 of the 3.8 million tons a year Kamoa-Kakula copper mine in the Democratic Republic of Congo (DRC) into production several months ahead of schedule and just over five years since the Kakula deposit was discovered.
Never one to hold back from blowing his own trumpet Friedland declared that timetable represented "remarkable progress by the mining industry's glacial standards from first drill hole to a new, major mining operation.
"The initiation of production puts us on the path to establish Kamoa-Kakula as the second largest, and perhaps eventually the largest, copper mining complex in the world."
His success is good news for copper juniors operating in other regions such as South Africa and Botswana as they invest to exploit the copper boom currently underway.
Kamoa is coming into production just as the copper price moves through $10,000/t with conventional analyst wisdom being it is going to stay at those levels and probably move substantially higher.
Shares in Friedland's Toronto-listed Ivanhoe Mines have shot up fourfold to C$10.00 from C$2.86 over the past 12 months which is the kind of performance that gold bulls keep hoping their much touted stocks would emulate.
You cannot say you were not warned. Friedland has been telling anyone who would listen for years that a massive copper boom was coming and he was going to crack it with his venture in the DRC.  That has been the central message of his addresses to the Cape Town Mining Indaba for the past four years. Very few, it seems, believed him until this year when the share price indicates the penny finally dropped.
That scepticism was despite Friedland's views on the copper market being supported by a far more conservative member of the copper mining  establishment – Freeport McMoran CEO Richard Adkerson – who told Bloomberg Markets on May 27 that the copper market was "extraordinarily strong" both from booming demand and from "serious challenges on the supply side."
He commented "… copper mines of size are very rare. Grades are falling in existing mines.  It's hard to find another commodity that has the supply side support that copper has."
On the demand side Adkerson pointed to the booming demand for copper from new uses like electric vehicles (EVs) plus what he called "a new era of demand" from sources outside of China.
Demand to double
In a nutshell, copper demand associated with EV and renewable energy generation is expected to more than double over the next five years because EVs use up to four times more copper than internal combustion engines and renewable power generation uses five times more.
Both Friedland and Adkerson are forecasting a massive copper supply deficit – around six million tons a year within a decade – but, where Adkerson keeps it polite in his assessment Friedland happily puts the boot in.
He told the 2019 Mining Indaba that "… the great copper mines in Chile are like little old ladies laying in bed waiting to die" pointing out that the world's biggest copper mine – Escondida which belongs to Rio Tinto and BHP – had a remaining resource grade of 0.52%. The average grade at Kamoa is 4.15%.
Friedland reckons the DRC is the best place in the world to find copper but South Africa's Jan Nelson and Australian Karl Simich are amongst a number of mining entrepreneurs who beg to differ as they develop their copper projects in other jurisdictions