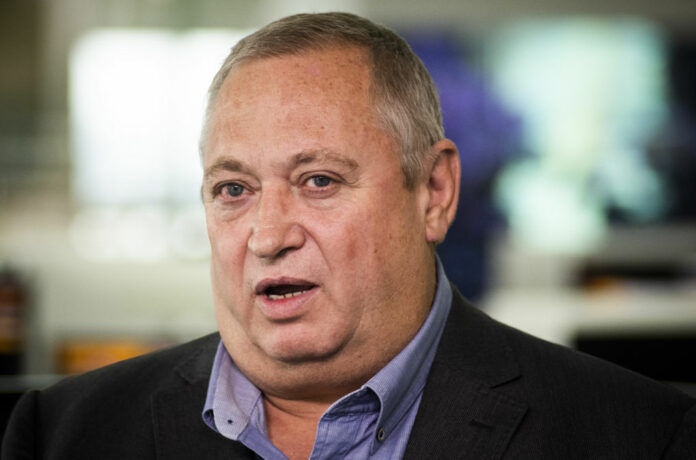 SIBANYE-Stillwater confirmed today it would pay $1bn (R14.7bn) in cash for two assets in Brazil producing nickel and copper. The transactions, conducted with the UK-based Appian Capital Advisory, doubles the firm's spend this year on acquiring battery metals production.
Sibanye-Stillwater reported a mammoth R24.8bn in headline earnings for the six months ended June. Although it produces gold, most of the earnings were from platinum group metals (PGM) production in South Africa. Today's announcement following three previous battery metals investments – two in lithium and one in nickel sulphate – represent the firm's most eye-catching effort yet to diversify production and its geographic footprint.
The purchase assets are the Santa Rita nickel mine and the Serrote copper mine, both of which have been developed and therefore present reduced technical and capital overrun risk. Serrote is in ramp up mode whilst Santa Rita, described by Sibanye-Stillwater as the largest nickel-cobalt sulphide open pit mines in the world, is generating cash. Santa Rita is developed to produce 16,000 tons a year of nickel equivalent and has been scoped for a seven year life.
In addition to the $1bn cash payment, which also assumes loans held in the subsidiary companies housing the mines, a 5% royalty on the net smelter return (NSR) will apply to production from Santa Rita. This will come into effect once cumulative production of 252 million pounds has been reached – effectively from when the mine moves to underground production. Sibanye-Stillwater imputed a value of $218m to the NSR.
Serrote is an open pit operation to be conventionally mined over a 13 year life. It has been developed at a cost of $195m to produce an average of 20,000 tons of copper equivalent annually. The mine is currently in a ramp up phase of about 18 months and is on track to achieve commercial production in in the fourth quarter of 2021. Construction was completed in May.
Neal Froneman, CEO of Sibanye-Stillwater, said the Transaction "… represents a unique opportunity for Sibanye-Stillwater to acquire significantly pre-developed and pre- capitalised, low-cost, producing nickel and copper assets with strong ESG credentials, which will continue to be managed by a high-quality team with a wealth of operating experience in Brazil."
The Santa Rita and Serrote management teams are led by CEO Paulo Castellari who was previously CEO of Anglo American's phosphates and niobium business in Brazil. The management teams would provide a platform for further growth in the country and in the Latin America region generally, said Sibanye-Stillwater. Serrote is situated in the Brazilian state of Alagoas whilst Santa Rita is in Bahia state.
Capital spending
Prior to the transaction announced today, Sibanye-Stillwater has spent just shy of R10bn buying stakes or options in battery metals: two lithium projects in Finland and the US respectively, and a nickel processing plant in France.
It said on September 16 that it would invest $490m for a 50% stake in a joint venture with Australian firm ioneer. In addition, Sibanye-Stillwater will buy $70m worth of ioneer shares giving it a foothold 7.1% in the company.
Froneman said previously that processing of battery metals such as lithium and nickel could comprise a third of Sibanye-Stillwater's future production. "It's not an exact science and we'll have to see how it [strategy] evolves, but certainly each one should be material to our bottom line," he said.