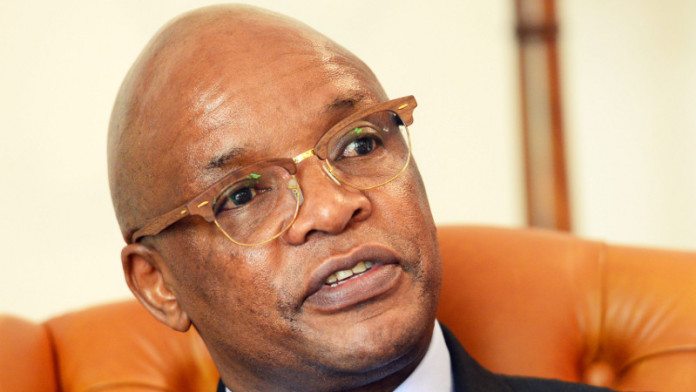 SIPHO Pityana, a former director of AngloGold Ashanti, resigned as the firm's chairman in December 2020 following an investigation into a complaint of sexual harassment.
This revelation was set down in a public statement by Pityana who is seeking a declaratory order from the North Gauteng High Court against the South African Reserve Bank's regulatory unit, the Prudential Authority (PA).
Pityana said the PA unfairly opposed his bid to become chairman of banking group ABSA. Wendy Lucas-Bull, the bank's chairman, is due to step down next year.
In his statement, Pityana denied the complaint of sexual harassment.
Pityana claimed that the PA had relied on an unfair reference from Maria Ramos, the former CEO of ABSA and current chairwoman of AngloGold – an allegation AngloGold said was "baseless". Pityana also said the complaint of sexual harassment had been "weaponised" against him.
An independent AngloGold investigation found that Pityana had committed sexual harassment of an AngloGold employee. ABSA enlisted its own independent advocate who concluded the AngloGold report was flawed. Neither of these reports were attached to the court documents as their conclusions "is not an issue in this application".
Said AngloGold: "In response to allegations of sexual harassment against Mr Pityana, AngloGold's board initiated an independent investigation, led by a senior advocate. The investigation was independent, fair and thorough, and we are confident in its conclusions.
"Consistent with the company's values and the need to always safeguard the rights of AngloGold Ashanti employees, and the rights of the victim in particular, we will not comment further".
Pityana joined the ABSA board as an independent non-executive director from May, 2019. He was appointed lead independent director of ABSA Group with effect from June 4, 2020.
Toxic
Pityana's statement and court application lifts the veil on the toxic environment during the last year of his chairmanship at AngloGold. He had been a director of AngloGold since 2007 and was appointed chairman in 2014.
In the High Court application, Pityana said he differed with some AngloGold directors on certain strategic matters and that this finally forced his resignation as a director. Strategic differences related to an intention to relocate the company offshore, as well as the handling of calls for an investigation into AngloGold's then CEO, Kelvin Dushnisky.
Dushnisky announced his resignation from AngloGold in August 2020, saying at the time Covid-19 lockdowns had made his management of the company unworkable, and therefore for personal reasons he decided to leave. He described as untrue a report by Bloomberg News that he resigned amid pressure by the Public Investment Corporation for an investigation into the payment of a double bonus to him.