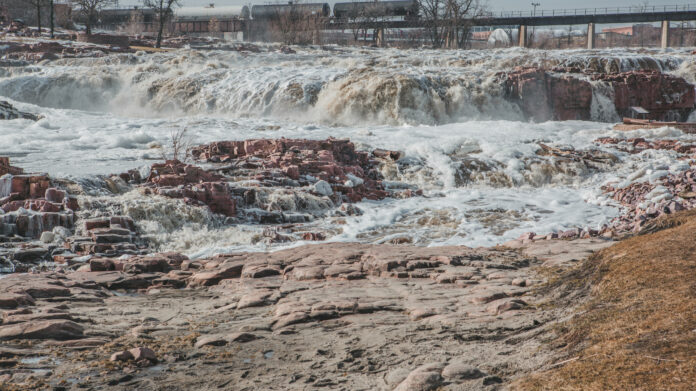 SIBANYE-Stillwater will provide A$30m to its Australian investment New Century Resources in an effort to keep the base metals reprocessing company solvent.
This is following flooding this month of New Century's Queensland operations as well as the port of Karumba. The event is now expected to see New Century's zinc production suspended for two to three weeks longer than first expected, wiping out a total of 25,000 to 30,000 tons in zinc output.
No safety incidents were experienced and core infrastructure remains secure, Sibanye-Stillwater said today.
New Century alerted shareholders to its difficulties on March 17 that recent weather events "have created a production shortfall that is likely to impact on the company's short term liquidity position". This built on a statement in December in which New Century stated it had identified "a material uncertainty" that would cast doubt on its "ability to continue as a going concern as a standalone entity".
On February 21, Sibanye-Stillwater announced it would spend $83m (R1.5bn) buying shares in its then 19.9%-owned New Century that it didn't already own.
The takeover offer valued New Century at $103m (R1.87bn). The Australian firm is currently trading at 1.12 Australian cents/share valuing it at A$148m or R1.8bn. Sibanye-Stillwater said it now owned 87.64% of the company.
The South African headquartered group would work with New Century "to ensure the safety of the on-site team and the safe restart of operations" and meet its financial obligations "while it recovers from this unforseen event, subject to certain conditions".
The purchase of New Century, announced in 2018, represented a foot on the ground in Australia in minerals reprocessing Sibanye-Stillwater already knew via its 50.1% purchase of South Africa's DRDGold.
In addition to capacity to produce 128,000 tons of zinc, New Century also opens the door on the acquiring additional resorces from nearby Mt. Lyell operations. Sibanye-Stillwater said at the time it would work with New Century extending its reach.
New Century's flooding doubles Sibanye-Stillwater's headaches internationally. Less than a year after adjusting down its production target for its US-based platinum group metals (PGM) mine, the group announced an shaft accident at Stillwater which would result in 25,000 to 30,000 ounces less PGMs for 2023. Sibanye-Stillwater had previously forecast PGM production of between 500,000 to 535,000 oz for the financial year.