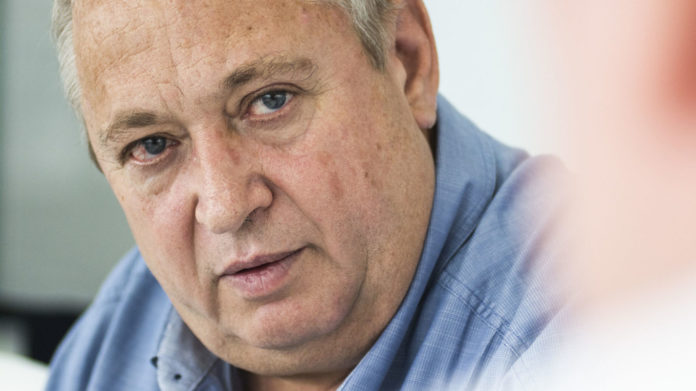 SIBANYE-Stillwater returned to its deal-doing ways today announcing an off-market takeover offer for New Century, an Australian listed tailings retreatment company in which the South Africans already have a 19.9% stake.
Sibanye-Stillwater said it would pay $83m (R1.5bn) for the shares it didn't already own. The offer values New Century at $103m (R1.87bn).
"The proposed takeover is in line with our strategy to invest in the circular economy and be a global leader in tailings retreatment and recycling," said the company.
New Century represented Sibanye-Stillwater's first foray into Australia when it participated in an equity raise sought by the Australian firm in October, 2021.
The transaction also added zinc to Sibanye-Stillwater's portfolio as New Century had in 2018 bought mined-out zinc operations in Australia and adapted its processing facilities to profitably produce 128,000 tons of the metal in its 2021 financial year. It place New Century in the top ten of zinc producers, Sibanye-Stillwater said at the time.
It would seek additional resources having earmarked the Mt Lyell copper operations. Sibanye-Stillwater said at the time that it intended walking with New Century Resources as it set about extending its reach.
This process is akin to the South African firm's 50.1% investment in DRDGOLD, a gold tailings retreatment company.
Steep earnings fall for 2022
Sibanye-Stillwater also announced in a trading statement that it would be in a better position to focus on growth this year following a difficult 2022. The year was pockmarked by a three-month strike at its gold operations and production difficulties at its Montana-based Stillwater which shut off its platinum and palladium output for seven weeks.
Full year share earnings would fall by as much as 45.7% year-on-year also as a result of a 9% decline in the average rand 4E PGM basket price and an 11% lower US dollar 2E PGM basket price. The forecast band was for share earnings of 618 and 683 US cents a share.
Production from the firm's South African PGM mines totalled 1.73 million ounces – missing guidance – which Sibanye-Stillwater said was reasonable given Eskom power curtailments and copper cable theft which is rampant across the country's mining sector.
Stillwater also missed guidance by 5% with 2E PGM output of 421,133 oz for the year. Gold production was 50% lower at 441,623 oz as a result of the strike.
Neal Froneman, CEO of Sibanye-Stillwater said the company had been steered through new wage agreements at its South African gold and PGM operations and had repositioned the US PGM operations following the operational interruptions.
"The company is now well positioned to deliver an improved performance for 2023 through the normalisation of production rates at the South African gold and US PGM operations with the concomitant improved unit cost performance," he said.
The company is due to report its operational and financial numbers for the year on February 28.
Return of dealmaking
Neal Froneman, Sibanye-Stillwater CEO told Miningmx earlier this month that the company was again turning its attention to merger and acquisition activity.
"Last year was a focus on organic growth and that's because we were concerned about froth in the market and a recessionary environment, so we were careful with our balance sheet," said Froneman. "But looking forward, I think you could see some movement in 2023 (on acquisitions)," he said.
He also commented that DRDGold was due a rebrand.
"DRDGOLD in my view should be rebranded. We all think of it as a mining company, but it's not a mining company. It is conceptual at this stage, but we have the building blocks to establish international circular economy company," he said.
Sibanye-Stillwater is due to report its year-end operational and financial numbers on February 28.