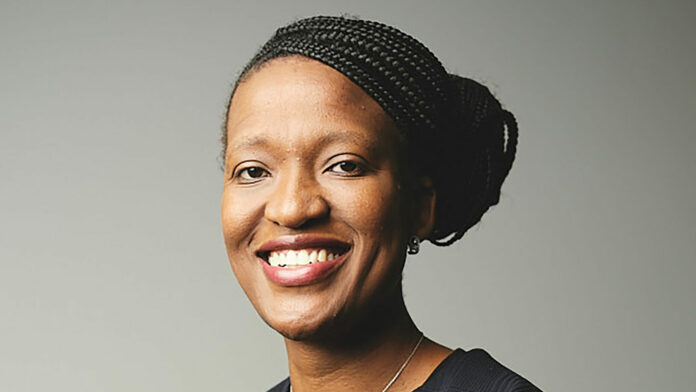 KUMBA Iron Ore CEO, Nompumelelo Zikalala said the Anglo American company had been able to counter the impact of heavy rains so far this year which had played a role in the poor performance of its Kolomela operation in the firm's 2022 financial year.
Kolomela ended the 12 months to December 31 producing 17% less iron ore than in 2021. The decline in production contributed towards an 8% decline in output from Kumba to 37.8 million tons (Mt). Combined with weaker prices and logistical problems, Kumba reported today a 55% decline in basic earnings for its 2022 financial year.
The dividend for 2022 was consequently impacted. Whereas Kumba paid out 100% of headline earnings for 2021, it said today a total dividend of R16.30/share would be paid. This was equal to 80% of headline earnings which came in 46% lower at R56.19/share, just below stated guidance.
"Enhancing our rain readiness has served us well," said Zikalala in a media call today who added that the planning at Sishen, Kumba's flagship mine, had been copied and implemented at Kolomela.
"It is the Northern Cape and it will rain, and [given] climate change … we have seen significantly lower impact compared to last year," said Zikalala. The company steered clear of certain parts in the Kolomela open pit which would be more heavily rain-affected. Production from Sishen in 2022 was 4% lower year-on-year.
Given the dire performance of Transnet, the South African government's rail and ports firm, there is a material gap in production and sales for Kumba with the latter falling 9% year-on-year to 36.6Mt, as previously stated by Kumba in a third production update last year.
In that previous announcement, Kumba said that stockpiles of finished product at the firm's mines had ballooned to 7.8Mt against a comfortable level of 4.5Mt to 5Mt. They increased to such an extent that Kumba had to scale back production as it had run out of storage space for the product.
In addition, there was a significant divergence between mine and port stockpiles which last stood at 800,000 tons, Zikalala said. But she gave few clues as to whether the stockpile position had been ameliorated, keeping her comments general and focusing on improved cooperation between Kumba and Transnet.
The increased stockpiles had enabled Kumba to focus on improving its blend of customer-specific iron ore requirements which would need less time blending at the port stockpiles, she said. It was also necessary to have higher-than-normal stockpiles to accommodate potential downtime when the commissioning of the firm's delayed ultra high dense media separation (UHDMS) project was completed.
A maintenance shutdown by Transnet aimed at improving train speeds and other improvements had been late but eventually concluded, Zikalala said. "There were some challenges with the annual maintenance shutdown and a slightly slower ramp up. I can certainly say all work outstanding from the shut has been completed," she said.
A plan to deal with locust infestation, which slowed trains last year, had also been completed following a three-way cooperation between the firm, the Department of Agriculture and Transnet.
Nonetheless, the impact of Transnet failures loomed large in today's numbers.
A two-week strike in October, which compounded general deterioration of Transnet's iron ore line performance, resulted in a R10bn hit to sales to Kumba of which R6.5bn was sustained in the fourth quarter alone. All in all, Kumba had 80% line availability during its 2022 financial year compared to 88% in 2021.
As stated previously, Kumba's production guidance for 2023 is between 35 and 37Mt, lower than in previous years as it focused on selling down stockpiles. Consequently, sales guidance is 37 to 39Mt.
For 2024 and 2025, the company has forecast a 5% to 5% production increase each year "underpinned by continued improvement in rail performance". Production guidance for 2024 is 37 to 39Mt and 39 to 41Mt for its 2025 financial year.