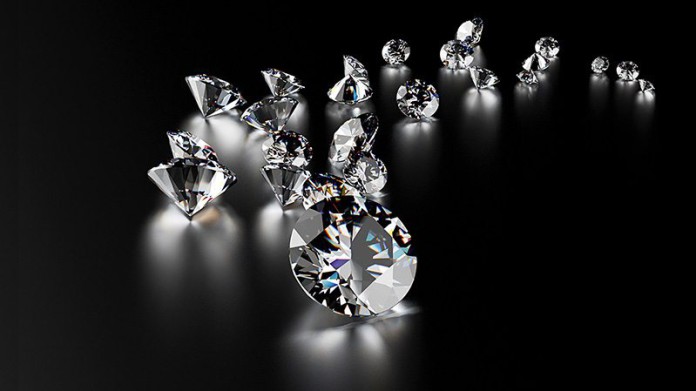 A PORTION of diamonds embargoed by the Tanzanian government following a dispute in 2017 with Petra Diamonds over their export value had been sold, the UK-listed miner said today.
Subsequent to the 2017 confiscation, the Tanzanian government had agreed to take the parcel of diamonds – containing an estimated 71,654,45 carats – out of embargo, and use the proceeds.
A use for the cash from the diamonds materialised in October after a breach in a tailings dam wall sustained at the 228,000 carat a year Williamson mine which Petra and the government share. Operations at the mine are suspended until mid-year.
Petra said today the government had agreed to direct proceeds from the diamonds to Williamson, but that it had "come to our notice" that some of the diamonds had already been sold. "We are engaging with the Government of Tanzania to confirm the application of the proceeds," said Petra.
This indicates that Petra did not intend to take the matter further. An estimate in 2017 put the value of the embargoed diamonds at about $14.8m.
The missing diamonds cast a shadow over an announcement today that Petra planned to produce a million carats more diamonds in 2025 compared to output this year. This would be a result of resource extension projects at its flagship South African mines, Cullinan and Finsch.
Commenting at the firm's interim results annoucement, Petra CEO Richard Duffy said the company would produce between 3.6 and 3.9 million carats in 2025. The production lift comes after a reduction in output guidance for the current financial year to 2.8 million carats (from 3.3 to 3.6 million carats) and for 2024 where output is now set at 2.8 to 3.3 million carats (from 3.3 to 3.6 million carats previously).
Duffy said Finsch and Cullinan mines have a "significant resource base" which would give them "potential for long lives".
Production would be "further boosted" as a result of the recently approved C-Cut extension at Cullinan. The mine would deliver a total of 2.3 million additional carats from 2025 through to the 2023 financial year, Duffy added.
For the six months ended December, however, Petra suffered the effects of weaker diamond prices following a strong recovery from Covid lockdowns last year. Adjusted Ebitda was 49% lower year-on-year owing to the market as well as an absence of exceptional stones compared to last year's $64m and $13.9m diamonds recovered at Cullinan.
Petra had previously said it intended to resume dividend payments but there was no mention of one today. "We would like to consider paying dividends and the board will do that at year-end. It really depends on the rest of the year in terms of cash generation and profitability," said Duffy.
"We didn't declare an interim dividend but we would like to revisit that at year-end."
Cash flow fell to $11.7m in the six months down from $122.4m for the six months of the previous financial year.