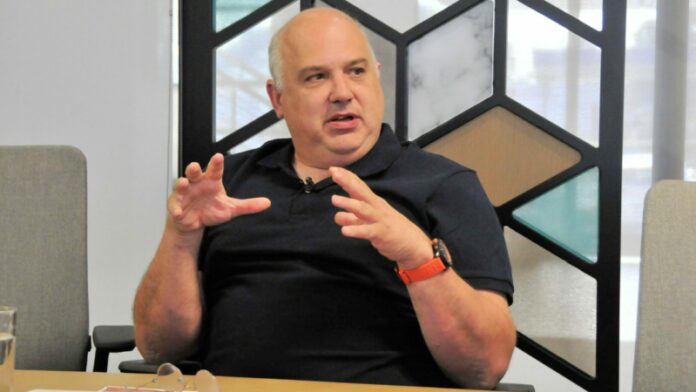 A DECLINE in the copper price since the beginning of the year was not "the stuff of nightmares", said Jan Nelson, CEO of Johannesburg-listed Copper 360, who added that the red metal was not near plumbing previous market dips.
"We're looking at a copper price of $8,300/t and people are panicking. It's nowhere near the $2,000 or $3,000 a ton which we experienced through the previous down dip in the cycle," he said
Copper has been trading 15% lower than in January 2023, presently in the $8,300 per ton range. "Copper is heading into a soft patch as mine supplies ramp up. Chinese demand is not strong enough yet to stop prices from falling back," Dan Smith, head of research at Amalgamated Metal Trading, told Reuters last week.
For the first five months of the year, the global market was in a surplus of 287,000 tons, having been in a 74,000 ton deficit in the same period last year, the International Copper Study Group said.
Nelson said he was unconcerned, however. "Doctor copper or copper, that's coupled more to infrastructure development and the health of economies has taken a little bit of a hit as we've seen some scares in the US with the banking crisis and concomitant infrastructure development slowing down, some of the economic scares in Europe influenced by the war in Ukraine and the recent Chinese economic slowdown," he said.
Backers of the metal from Glencore CEO Gary Nagle to Robert Friedland, executive chairperson of Ivanhoe Mines, are convinced an enormous supply deficit is coming. "We're heading for a train wreck here," Friedland told Bloomberg News. "My fear is that when push finally comes to shove" copper can go up 10 times, he said.
Mining group Rio Tinto had "set its sights" on becoming the next 'king of copper', according to a report by The Financial Times. It cited the Anglo-Australian group as noting that an electric car needs 42kg of the metal — almost three times more than a traditional combustion engine vehicle.
Nelson said he expected copper to continue decoupling from traditional indicators as the green economy gains momentum. "The fundamentals of the market are strong," he said. "The demand for copper is growing, and the supply is limited. I expect the copper price to rebound in the coming months."
Goldman Sachs has forecast a copper price of $11 000/t in 12 months while on the bear side, analysts still do not see the red metal dipping below $8,000/t. "Between the bulls and the bears, it's a range that we are mighty comfortable with," said Nelson.
Despite identifying the surplus so far this year, the International Copper Study Group also forecast a copper supply shortfall of 114 000 tons that is only expected to level out next year. It also forecast that China's use of refined copper will jump from a forecast growth of 1,2% in 2023 to more than double at 2,6% in 2024.