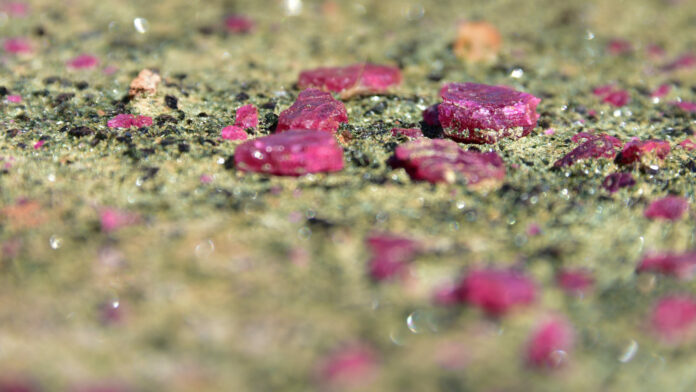 GEMFIELDS said it had awarded a contract for the $70m construction of a second processing plant at its 75%-owned Montepuez, a ruby mine in Mozambique.
Consulmet (Africa) Ltd will build the plant which will triple production from Montepuez to a rate of 600 tons an hour and enable the company to process its "sizeable" stockpile.
The second plant would also bring to the market additional size and colour variations of rubies and allow for the expansion of Montepuez's exploitation.
Gemfields said about 30% of the project cost would fall in 2023 with the balance in the following year. First production from the second plant would be in 2025.
"This investment constitutes the single-largest investment ever made by the Gemfields Group," said Prahalad Kumar Singh, GM of Montepuez Ruby Mining (MRM).
The Montepuez mine in situated in Cabo Delgado province which has been targeted by jihadist insurgency in recent years. In February, staff evacuated the premises following attacks in Nairoto 15 kilometres from Montepuez.
In March 2021, about 60,000 people fled jihadist attacks in Cabo Delgado and turned up in the vicinity of Montepuez. The coastal gas town of Palma, about 150km from Montepuez had been overwhelmed by jihadist renegades.
In June of that year, attacks occurred near Ancuabe, also in Cabo Delgado, but some 65 kilometres "east-north-east" of MRM, said Gemfields.