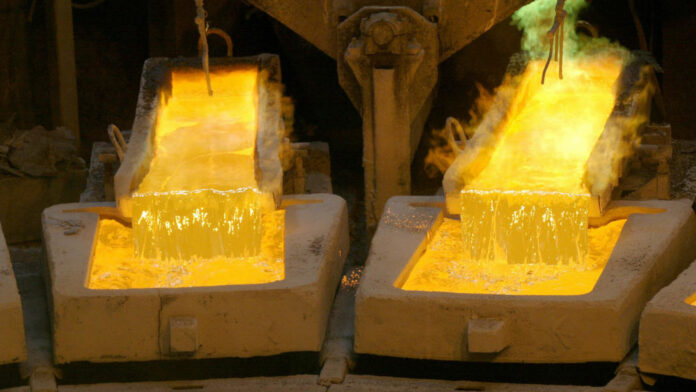 SIBANYE-Stillwater said it would not get drawn into a bidding war for new assets after confirming last week it had an interest in Botswana's $400m Khoemacau, a copper mine.
"A bidding war is not very accretive to shareholders in the end," said James Wellsted, head of Sibanye-Stillwater's corporate affairs. "You start competing with companies like the Chinese that have a different cost of capital than us," he said.
The South Africans are one of several companies said last week to be interested in buying Khoemacau, a 155,000 to 165,000 tons a year capacity high-grade copper and silver concentrate operation. In terms of payable copper, the mine has capacity for 60,000 to 65,000 tons of payable copper and 1.8 to two million oz of payable silver.
Impala Platinum, the South African platinum group metals firm, as well as Exxaro Resources, a coal producer, and a number of undisclosed Chinese companies are also said to be monitoring Khoemacau.
Khoemacau's owners – Cupric Canyon LP, a US private equity firm, said in May it had begun to engage with potential buyers, according to a report by Reuters which first reported on the potential transaction.
Sibanye-Stillwater is under pressure after all but two of its assets – Rustenburg Platinum Mines and Marikana – were either marginal or lost cash in the six months ended June. Basic interim share earnings and headline interim share earnings fell 38% and 51% to 262 and 208 South African cents respectively. The group moved into a net debt situation of some R262m for the first time since the second half of its 2020 financial year.
Adrian Hammond, an analyst for Standard Bank Group Securities said in a recent report Sibanye-Stillwater could over-burden its balance sheet as it sought to further diversify from South Africa's precious metals industry.
Sibanye-Stillwater said in August that it was one of two bidders shortlisted for Mopani Copper, a Zambian copper producer. Hammond added, however that "we think management would structure any further deals that don't encumber the balance sheet with too much debt".
There are also concerns about the firm's dividend which CEO Neal Froneman said was uncompetitive. Sibanye-Stillwater announced a R4.28bn interim dividend which was 62% lower year-on-year. More to the point, the dividend yield at the time was about 3%.
"We realise that we have a low dividend yield. We will look to re-establish dividend yield. That will be a board discussion with the final dividend," Froneman said.