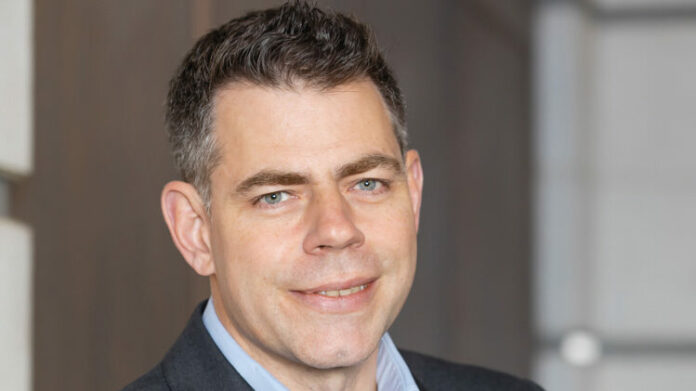 The coming year is going to be a testing time for Pan African Resources. Management has to keep two major new capital projects under way, one at Mintails and the other at Evander Underground, on schedule and within budget.
If these projects fulfil their promise, over the following years they will help to boost output and contain the upward pressure on all-in sustaining costs (AISC) evident in the 2023 financial year.
Pan African CEO Cobus Loots said work on levels 24, 25 and 26 at the Evander Mines 8 Shaft was on track. In July, work began on the massive Mintails project, which is expected to reach steady state production by December 2024. Mintails' incremental production of 50,000oz/year will result in almost 50% of Pan African's output coming from low-cost, safe, surface retreatment operations, he said.
"What are the chances of unexpected execution risks?" he was asked at the results presentation. He said there were experienced and dedicated teams managing both projects. Mintails will be Pan African's third retreatment operation, so lessons have been learned, although the previous two were delivered on budget and on schedule. The Evander underground extension has been planned for a number of years.
After record production of 205,688oz achieved in the 2022 financial year, the company's gold output fell to 175,209oz for the year to June 2023, which was below original guidance. The main factors behind the drop were Eskom load-shedding, coupled with power outages and surges, and a delayed implementation of continuous operations at Barberton Mines. A recovery in output to 178,000-190,000oz is forecast for 2024.
Headline earnings fell to US3.15c/share from US3.93c/share. The proposed dividend is lower in US cents but unchanged in rand terms, at US0.96c (18 South African cents).
Loots said the 3.3% increase in All-In Sustaining Costs (AISC) in dollars to $1,327/oz (2022: $1,284/oz) was in line with cost pressures being experienced by all gold producers. With a forecast that AISC will be $1,350/oz for 2024, little relief is in sight. In the past few months, Eskom tariffs have risen by 18% and the price of reagents has escalated.
Renewable energy generation, water recycling and the planned increase in gold production are expected to bring down costs in future years. Already the implementation of continuous operations at Barberton mines has boosted tonnages by 8% at Fairview in the past month and by 40% at Sheba, which is a smaller mine.
Pan African's two surface retreatment operations (Elikhulu and BTRP) both produce gold at costs of about $1,000/oz. Mintails is expected to show a similar cost profile over its initial 13-year LOM.
Pan African has 9.9MW of solar power generation at Evander, which it could expand to 22MW, and in May began construction of an 8.75MW solar plant at Barberton, which will take 12 months to complete. A third-party power purchase agreement has been signed to buy 40MW of wheeled power over up to 15 years. The group expects to have 30MW of installed solar PV in the next 24 months, which will cut carbon emissions.
"We will make other announcements on renewable energy in the year ahead, hopefully adding more capacity and diversifying into wind energy," Loots said.
Once Mintails and Evander Underground come on line, Pan African's profitable production should revert to above 200,000oz by 2025, Loots said. These projects are both fully funded, either from banking facilities or cash flows from operations, with no recourse to shareholders.