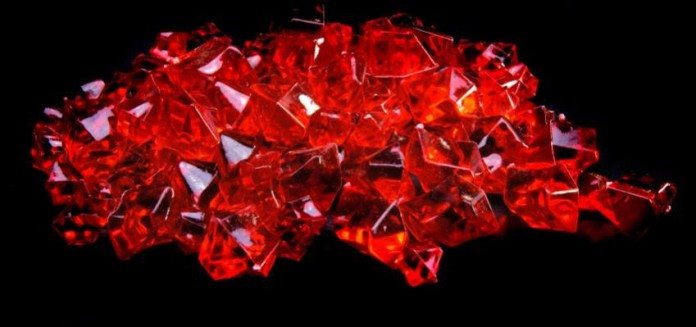 Gemfields, the miner and marketer of coloured gemstones, looks set to fulfil the warning in its 2022 annual report that it would be difficult to achieve the same sterling financial performance in 2023. Although demand for coloured gemstones has remained robust this year, growth in the global luxury goods market is seen to be slowing, according to a Euromonitor report in July.
In a trading statement, Gemfields said it would report adjusted headline earnings, excluding the impact of a fair value write-down on its Sedibelo Resources platinum investment, of US1.9c for the six months to June, down from US4.1c in the same period last year. In rand terms, this is equivalent to 35.1c (2022: 62.6c) a share. The average number of shares in issue in this period is slightly higher, at 1.215 million compared with 1.177 million last year.
Gemfields has written down Sedibelo by $13.3 million to $18.7 million, reflecting reduced public valuations for similar PGM companies and Sedibelo's lower operating and financial results.
The group's two operating gemstone mines, Kagem and MRM, posted lower revenues, but demand for commercial quality emeralds and mixed-quality rubies remains robust, the company said. (In 2022, there was an exceptional surge in prices.) On Wednesday, Gemfields said it would not hold its scheduled November auction of emeralds from Kagem because of the generally lower quality and quantity of the mine's production in recent months. The available offering will be carried forward to the 2024 auction.
Gemfields' Fabergé brand will report revenues down to $8.4 million from $9.5 million in the same period last year, due to a softer luxury goods market.
The full report on the six months to June will be released on Friday, 22 September.
The shares were up by 1.7% to 15p in London after the trading statement.