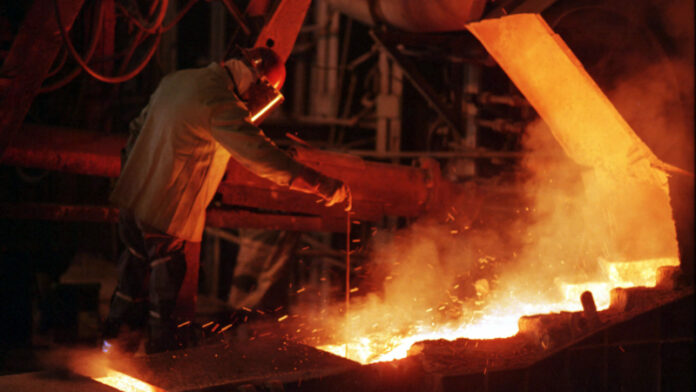 SIBANYE-Stillwater earmarked Africa as a "meaningful contributor to growth" as it sought new 'green metals' production this year.
Commenting in the Johannesburg-headquartered group's 2022 operating and financial results for the year ended December 31, CEO Neal Froneman reiterated his interest in acquiring Mopani Copper in Zambia whilst under the presidency of Hakainde Hichilema.
Froneman said the Zambian mining industry had been "devastated through years of poor regulation and neglect", but added that confidence was building. Hichilema came to power in 2021 on a business-friendly ticket which he's since backed up with fiscal changes encouraging investment.
Froneman said the possible acquisition of Mopani Copper, sold to the Zambian government by Glencore in a $1.5bn deal-funded deal in 2021, paved the way for additional African deals.
"With such opportunities scarce in other parts of the world and greater competition for resources due to perceptions of the risk context, we see diversification of specific commodities and jurisdictions within Africa as a meaningful contributor to growth in our green metals strategy," he said.
Sibanye-Stillwater posted a 43.7% decline in profit year-on-year of R19bn – a performance Froneman put down to a heavily impacted revenue line. Gold production from its South African mines halved as a result of a three month strike while output from the firm's US-based platinum group metals (PGM) production was knocked out for seven-weeks as a result of flooding.
As a result, Sibanye-Stillwater announced a final dividend of 1.22 South African cents a share or a total of R3.45bn in cash. However, the total dividend for the 12 months will equate to 35% of adjusted normalised earnings following a 138 SA cents/share interim dividend announcement. Sibanye-Stillwater's dividend policy is for 25% to 35% of normalised earnings.
Nickel producer toils
Sibanye-Stillwater's operational headwinds also extended to its Sandouville nickel refining facility in France which recorded 4,839 tons in 'nickel product', as well as nickel salts (2,003 tons) and cobalt chloride (153 tons). This compares to installed capacity of 12,000 tons annually of nickel product.
Froneman said previous management at Sandouville had been overhauled. A target of 9,500 to 10,000 tons of nickel product has been targeted for the group's 2023 financial year. Sibanye-Stillwater concluded the aquisition of Sandouville in early 2022 for €85m.
"We never bought it [Sandouville] for what it is but for what it will become," Froneman said. "We have a few more quarters of heavy-lifting."
Gold production has been guided to 756,000 to 788,000 oz for 2023 excluding a contribution from the group's Beatrix mine in the Free State and the Kloof 1 plant in Gauteng. Both operations are being restructured as a result of lossmaking. Overall, Sibanye-Stillwater's gold mines lost R3.5bn at the Ebitda level last year which compares to a R5.1bn profit in 2021 amid an escalation in all-in sustaining costs (AISC) of R1.46m per kilogram, excluding DRDGold. AISC has been guided to R950,000 to R1.02m/kg this year.
Production from the US PGM operations is guided to between 500,000 to 535,000 2E oz for 2023 (2022: 421,133 2E oz) with a long-term production guidance of 700,000 2E oz for 2027 at an AISC of $1,400 to $1,500/oz (2022: $1,586/2E oz).
2023 production of PGMs from South Africa has been guided to between 1.7 to 1.8 million 4E oz at AISC of R20,800/4E oz and R21,000/4E oz. This compares to 1.73m 4E oz in 2022, slightly lower year-on-year. But there was 14% increase in AISC of R19,313/4E oz in 2022, most of which was sustained  in the second half of the year owing to a significant increase in loadshedding.
Clearly, the group expects this to continue this year on the evidence of its AISC projection.