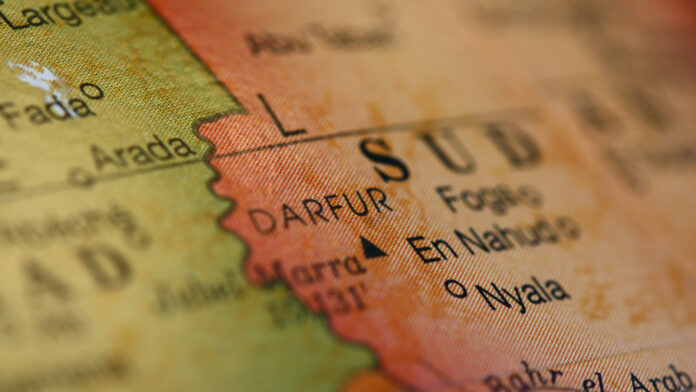 RUSSIA'S ambitions in resource-rich Sudan could receive a setback after authorities in the North African country questioned Russian employees at the Al-Sulaj Mining Ltd on suspicion of gold smuggling.
Riad Alfatih, general manager for Sudan-based Al-Sulaj Mining told Bloomberg News that 36 Russians were among 58 employees who had been questioned on accusations of smuggling and undermining the economy, before being released.
The newswire said Sudan was "a frontline" in the tussle for influence in Africa between the West and Russia. The US, European Union and others are trying to coax the military back into sharing power with civilians, promising the return of crucial financial aid for the nation located on a stretch of the Red Sea that's a choke-point for global shipping, it said.
Al-Sulaj in 2021 bought a gold tailing-processing facility owned by Meroe Gold for $1.8m, Alfatih said. Sudan-registered Meroe was sanctioned the previous year by the US Treasury for its alleged ties to the Wagner Group, a Russian mercenary company founded by an ally of President Vladimir Putin.
Alfatih said Al-Sulaj, which runs the site near Atbara, a city 280km north of the capital, Khartoum, has no ties to Wagner.
In January, France withdrew its military support in West Africa's Burkina Faso after being told to do so by the country's interim government.
The development was evidence of France's dwindling influence in its former colonies following its withdrawal from Mali ten months ago. It also highlights the growing influence of Russia.
Burkina Faso has increasingly relied on the Russia-backed mercenaries Wagner Group for support in fighting jihadists groups linked to ISL and al-Qaeda. Burkinabe prime minister Apollinaire Kyelem de Tambela said earlier this month that Russia was a "reasonable choice" of ally. "We think our partnership has to be strengthened," he said.
Western governments have for years warned about the threat of Russian disinformation campaigns in the Sahel, spearheaded by companies linked to Wagner founder Yevgeny Prigozhin, said Bloomberg News.
"Through companies that exploit Africa's natural resources, political operatives who undermine democratic actors, front companies posing as NGOs, and social media manipulation, Prigozhin spreads disinformation to influence African politics in Russia's favor," the US State Department warned last May.