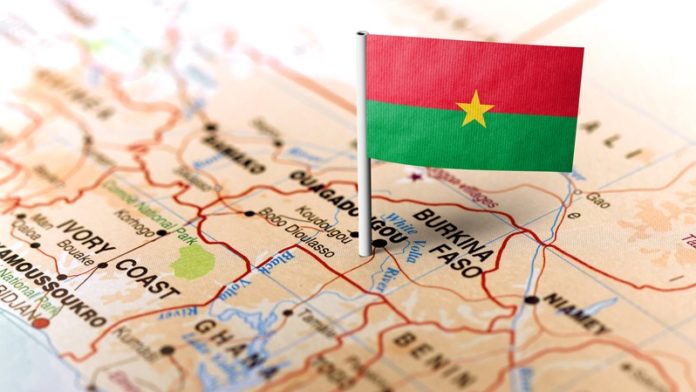 FRANCE is to withdraw its military support from West Africa's Burkina Faso within a month, according to a report by Bloomberg News at the weekend.
The development was evidence of France's dwindling influence in its former colonies following its withdrawal from Mali ten months ago, the newswire said. It also highlights the growing influence of Russia.
Burkina Faso has increasingly relied on the Russia-backed mercenaries Wagner Group for support in fighting jihadists groups linked to ISL and al-Qaeda. Burkinabe prime minister Apollinaire Kyelem de Tambela said earlier this month that Russia was a "reasonable choice" of ally. "We think our partnership has to be strengthened," he said.
Western governments have for years warned about the threat of Russian disinformation campaigns in the Sahel, spearheaded by companies linked to Wagner founder Yevgeny Prigozhin, said Bloomberg News.
"Through companies that exploit Africa's natural resources, political operatives who undermine democratic actors, front companies posing as NGOs, and social media manipulation, Prigozhin spreads disinformation to influence African politics in Russia's favor," the US State Department warned last May.
West Africa has been rocked by a political foment over the last three years. Mali and Burkina Faso suffered two military coups each.
Despite these events, gold mining activities in the two West African countries seems largely uninterrupted. However, the threat of terrorist strikes forced Toronto- and London-listed gold miner Endeavour Mining to suspend exploration at Boungou, a mine located in the east of Burkina Faso.
"We would like to do more exploration as we see potential in that area, but given the security environment we have decided not to progress outside the mine fence," said Sébastien de Montessus, CEO of Endeavour Mining last year.
"We still have seven years of reserves at Boungou, so there's time for the enviroment to settle and that will give us enough time to extensively do the drilling we have to do at the mine," he said.
Richard Hyde, CEO and MD of West African Resources, also acknowledged the growing political instability. Commenting on increased gold production last year, he said the performance was "excellent considering the political challenges encountered in Burkina Faso during 2022 and inflationary cost pressures experienced throughout the year".