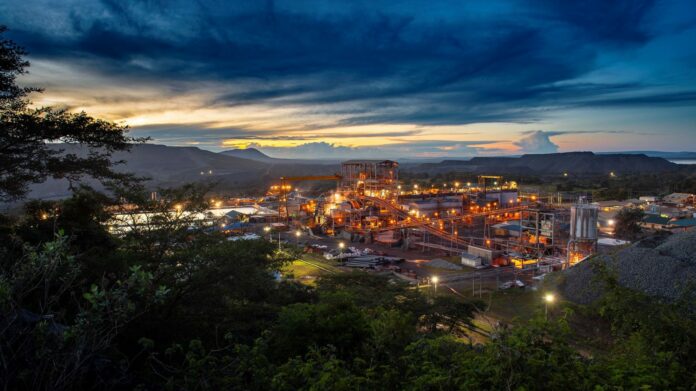 FATALITIES on South Africa's mines fell to a record low in 2022 with accidents from falls of ground significantly reduced – a performance the Minerals Council lauded as "a step change".
The department of mineral resources and energy said earlier today that fatalities on the mines totalled 49 last year. This was better than the previous low of 51 fatalities in 2019, and far better than the 74 and 60 fatalities recorded in 2021 and 2020 respectively.
The industry reported a total of 1,946 serious injuries in 2022, down from 2,123 in 2021. There were reductions of between 19% and 47% in fatalities across all commodities, while iron ore and manganese reported no fatalities during 2022.
The number of fall of ground fatalities has fallen to an average of 24 a year between 2016 and 2020 from an average of 111 a year between 2001 and 2005 – a 78% improvement, the Minerals Council said.
Entry examinations and netting and bolting of tunnel roofs and walls were introduced in South Africa's mines in 2012 while the use of steel nets has become a common feature in the country's deep-level mines, the council said.
"The significant step change in safety during 2022, following the record low number of fatalities of 51 in 2019, proves that we are back on the right track with our safety initiatives," said Lerato Tsele, acting head of Safety and Sustainable Development at the Minerals Council.
There was still work to do, however.
There was a regression in transportation and mining where 17 fatalities occurred compared to 16 in 2021. "While the reduction in fatalities in 2022 is a welcome step change from the previous two years, the number of deaths on our mines remains unacceptable," said Tsele.
The Minerals Council also said there was "a very mixed picture" in the performance of occupational diseases. For instance, there was a decline in the reporting of diseases in 2020 and 2021 owing to the Covid epidemic as screening and diagnosis was affected – a "worldwide phenomenon", the council said.
However, the Minerals Council said it was "encouraged" in the reduction in over-exposures to 'hygiene stressors' in 2021 compared to 2020 such as airborne pollutants and noise. Controlling these was crucial for prevention of occupational diseases, it said.