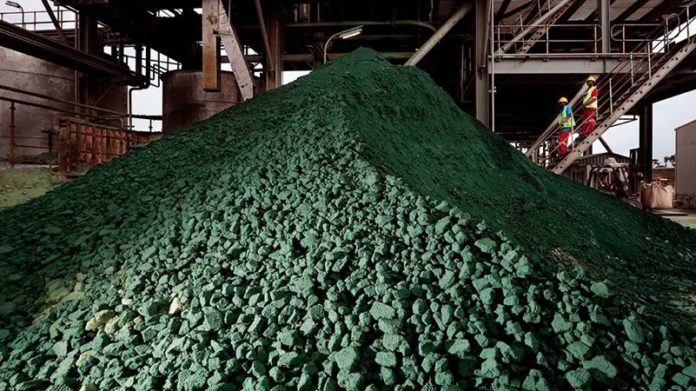 CHINA'S CMOC Group is set to become the world's largest cobalt producer when it commissions a new mine in the Democratic Republic of Congo later this year.
Bloomberg News said in an report on Tuesday that CMOC's new mine – Kisanfu – would propel it above Glencore. COMC is already a close Glencore rival in cobalt production after its 2016 acquisition of Tenke Fungurume – currently a source friction with the Congo.
A dispute over royalty payments has halted exports from Tenke since July. CMOC has kept the mine in operation, stockpiling copper and cobalt.
According to a call with executives relayed by Citigroup, the dispute is expected to be resolved by the end of the month – an outlook supported by government commentary.
Congo's Finance Minister Nicolas Kazadi told the Financial Times Commodities Global Summit in Switzerland he was hopeful an agreement would be reached "very soon".
A resolution could remove a key source of uncertainty in the cobalt market, where the fate of the stockpiled metal is weighing on the outlook, said Bloomberg.
After spiking last year on the back of booming electric-vehicle sales, cobalt prices have crashed in recent months on a combination of slowing demand from the consumer electronics sector, rising output in Indonesia and worries over a surge in exports from Congo, the newswire said.
Despite the dispute CMOC has pressed on with the $1.8bn Kisanfu. The project began in March 2021, and will be put into operation in the second quarter, the company said in its annual report.
It will produce as much as 30,000 tons this year, putting it on course to overtake Tenke and Glencore's Katanga as the world's largest cobalt mine. Tenke produced 20,286 tons in 2022, while Katanga's output was 25,500 tons.