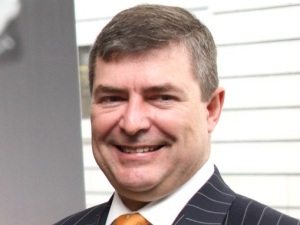 [miningmx.com] – DIAMONDCORP, the UK-listed firm which is re-developing the Free State province's Lace diamond mine, is to postpone sales until it has accumulated more diamonds.
This was owing to the slower than planned development rate at the Lace mine in the Upper K4 Block of the Lace mine due to difficult ground conditions.
The company was due to begin sales this month, but said that diamond parcels of less than 10,000 carats tended to attract lower values. It had some 4,250 carats of goods from its bulk testing and development drive.
Despite the low volumes, DiamondCorp was able to establish an average selling price of between $140 and $200 per carat (depending on the diamond size) through an independent valuation.
"These valuation ranges exclude the occurrence of larger high value stones, the frequency of which is yet to be established," the company said in a statement.
Meanwhile, the redevelopment of Lace continues with the company announcing today that it had installed a 400 tonne per hour underground conveyor belt system from the first production level. Commissioning was now underway.
"By the end of this month commissioning will be completed and all future kimberlite and
development waste mined at Lace will be transported to surface via the conveyor rather than the company's fleet of dump trucks," it said.
"Installation of the conveyor belts ahead of the ramp up in production from the upper K4 mining block is a significant milestone in the construction of the Lace mine," said Paul Loudon, CEO of DiamondCorp.
While this would reduce the cost of mining, DiamondCorp was still seeking means of improving its mining rate which it hoped could be remedied by using less water as the planned mining rate of 1.2 million tonnes a year was constrained by the availability of processing water.
"These measures include the introduction of a de-grit circuit and x-ray and/or optical waste sorting technology," it said.
Full commercial production at Lace was last planned to be in the fourth quarter of the 2015 calendar year.
The company reported a pre-tax interim loss of £3.2m which compares to a £2.7m loss in the first half of the previous financial year. It ended the period with cash of £1.9m, an amount that excludes the £2.1m from a recent capital raising.