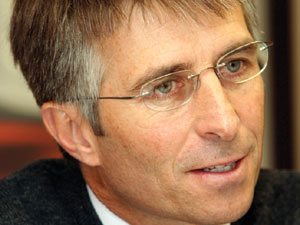 [miningmx.com] – GEM Diamonds is to downsize its Botswana project, Ghaghoo, in order to preserve its balance sheet and until prices for diamonds improved, the company said today in a fourth quarter trading update.
Prices for diamonds mined from Ghaghoo averaged around $150 per carat at the firm's latest round of sales, a decline on the average $165/carat and $210/carat fetched in the firm's two previous sales. Revenue totalled $7.4m in the latest sales.
Ghaghoo had also encountered difficult ground conditions although commissioning of a surge bin helped the project reach its first phase treatment run rate of 2,000 tonnes per day, the company said.
"The fall in prices achieved has impacted the planned pace of the ramp up at Ghaghoo," said Clifford Elphick, CEO of GEM, in a statement.
"Ghaghoo remains an important future option for the group, however in the short term it is considered prudent to downsize the operation to minimise cash consumed by the development of this asset," he said.
"Options are being assessed to expand the operation in order to achieve acceptable financial returns, as and when the diamond prices improve," he added.
Situated in the Kalahari, Ghaghoo carries a first phase capital budget of about $96m. The company anticipated ramping up to production of around 220,000 carats a year during its 25-year mining license.
Slowing capital expenditure on Ghaghoo will also help protect GEM's dividend payouts after paying a maiden dividend last year of $24.7m. It was "… on track to recommend payment of a dividend for the 2015 financial year," it said.
GEM ended 2015 with $85.7m in cash on hand, of which $ 71.7m was attributable to Gem Diamonds. It had drawn down $30.4m of its available facilities, resulting in a net cash position of $55.3m.
GEM, which produces most of its diamonds from its flagship Letseng mine in Lesotho, produced 29,100 carats in the fourth quarter at an average price of $2,117 per carat inclusive of carats extracted at rough value for polishing. Full year production came in at 108,579 carats.