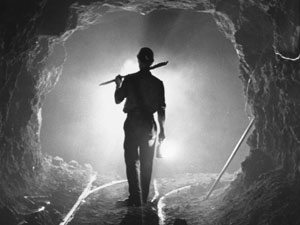 [miningmx.com] – SIBANYE Gold said it was concerned about "the scourge" of illegal mining following an incident at its Cooke 1 shaft, west of Johannesburg, in which two employees were trapped by a fall of ground after entering a sealed off area in order to illegally mine gold.
"We are calling on all stakeholders and, in particular, government to take firm action and join forces with us in the fight against illegal mining," said Neal Froneman, CEO of Sibanye Gold. Rescue efforts led by the Proto teams were launched in an effort to reach the trapped miners, the company said.
In a separate incident, a miner was fatally injured in a materials handling accident involving a pinch bar at Cooke 3 Shaft, the company said.
"We wish to send our condolences to his family and friends. We remain committed to safe production and will continue to work with all stakeholders to ensure compliance to safety standards and procedures," said Froneman.