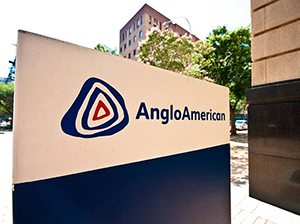 [miningmx.com] – THE 76% decline in the shares of Anglo American, making it the worst performer in the FTSE 100 Index last year, could see the UK firm ejected from the benchmark index in March, said Reuters citing analysts.
"The action plan to respond to this downturn is probably going to decide whether they will stay in the FTSE," Hanre Rossouw, portfolio manager at Investec Asset Management told Reuters.
The recovery in recent days is fragile and unlikely to last as prices of industrial commodities such as platinum, copper and iron ore produced by Anglo are still under pressure, said Reuters.
"Anglo has been out of favour which has may force the issue," Macquarie analyst Alon Olsha said, when asked if Anglo could keep its place in the index. "Anglo is facing very challenging conditions and the market is questioning the credibility of the restructuring plan," he added.
Click here to read the full article