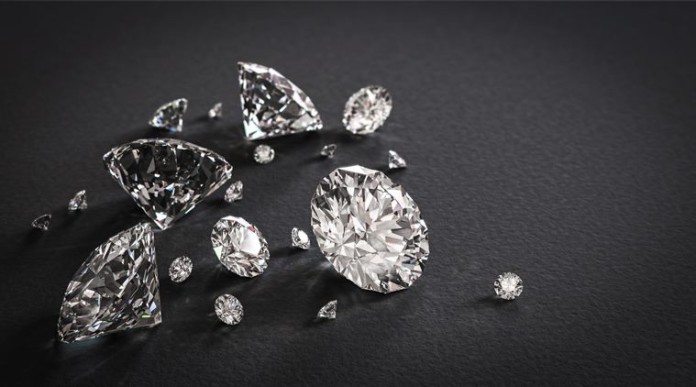 THE newly signed 10-year marketing agreement between De Beers and Namibia removed uncertainty for the Anglo American diamond producer but it ran the risk of weakening De Beers' position in the long term, analysts said.
De Beers announced last night that it had signed a supply agreement with the Namibia government for the sorting, valuing and sales of Namdeb Holdings diamonds.
In terms of the agreement, some $430m in rough diamonds will be offered annually to Namibia Diamond Trading Company (NDTC) customers whilst all Namdeb Holdings' special stones will be made available for sale in Namibia.
The important point, however, is the third aspect of the agreement in which 15% of Namdeb Holdings' run-of-mine production a year will be made available to Namib Desert Diamonds, an independent, but government-owned independent sales company
This is similar to an agreement De Beers made with the Botswanan government and has the effect of by-passing the De Beers selling process and reducing diamond sales for De Beers by 7.5%.
"With De Beers's market share now at about 15 to 20% of the global diamond market – down from 70% in the late Nineties, and countries such as Botswana and Namibia becoming more confident around the marketing and selling process, there is the risk that the terms of De Beers commercial agreements worsen over time," said Goldman Sachs.
It added that the upcoming Botswana negotiations the next 'data point' in this process. Negotiations with the Botswanas is due in 2020.
Investec Securities said the deal with the Namibians "sees some small erosion of previous terms". It agreed that the renewal of the agreement with Botswana would be more important "… since product flow from Botswana by far dominates the mix accounting for 71% of the 28.7 million carats produced last year".
In 2011, De Beers agreed a ten-year sales agreement with the Botswanan government through the 50/50 joint venture Debswana which accounts for about 70% of De Beers' total diamond production.
In that deal, considered a landmark moment at the time, De Beers agreed to relocate its diamond sorting and sales centre to Botswana's Gaborone. It also agreed to allow the Botswanans to sell 10% of production from their mines locally, increasing to 15% after a five-year period.
Commenting on the agreement with the Namibians, De Beers CEO, Philippe Mellier, said it removed uncertainty for De Beers. "This sales agreement – the longest ever between Namibia and De Beers – not only secures long-term supply for De Beers, but also ensures that Namibia's diamonds will continue to play a key role in national socio-economic development long into the future," he said.
Shares in Anglo American, which owns 85% of De Beers, increased 2.3% in early morning trade on the Johannesburg Stock Exchange. The share is up 23% over the last month.