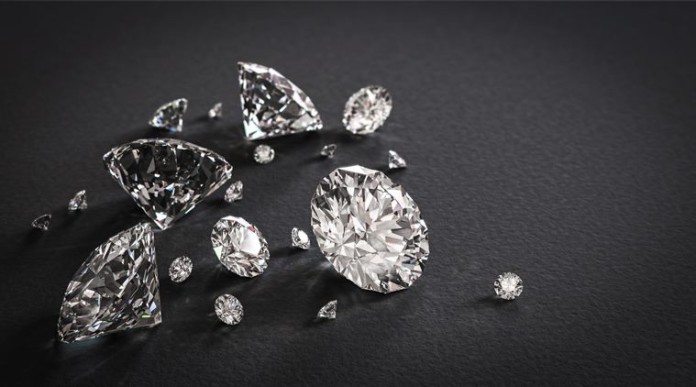 Rio Tinto defended its decision to sell a 78% stake in Murowa Diamonds and Sengwa Colliery to RZ Murowa Holdings – a transaction that has been criticised by the Zimbabwean government amid possible deal irregularities resulting in tax losses.
"Rio Tinto's decision to divest its interests in Murowa Diamonds and the Sengwa Colliery Ltd to RZ Murowa Holdings Limited was a commercial decision and Rio Tinto was of the view that the future of these assets can be best managed by entities with existing interests in Zimbabwe," said Illtud Harri, spokesman for the Anglo-Australian group.
Zimbabwean authorities are to probe the transaction which would seem to prejudice minority shareholders in RioZim, a 22% shareholder in Murowa Diamonds.
RioZim had pre-emptive rights over Rio Tinto's 78% stake in Murowa Diamonds, but these were not exercised. However, it has emerged that a major shareholder in RioZim has bought the asset anyway through control of a separate company, Gem Holdings.
Gem Holdings is controlled by Gem RioZim which is the main shareholder in RioZim. The question is why the shareholder in RioZim didn't exercise its pre-emptive right, preferring instead a more convoluted avenue to investment in Murowa.
Rio Tinto sold its 78% stake in Murowa in 2015.
Reports in Zimbabwean media say businessmen and investor, Harpal Randhawa, is the principal behind Gem Holdings and Gem RioZim. Minority shareholders in RioZim raised concerns over this: "We feel our rights were violated by the majority shareholder".
Zimbabwe's deputy Mines and Mining Development Minister, Fred Moyo said in a statement to Zimbabwe's parliament that the government was "still investigating to verify the manner in which the shares changed hands outside the country" as the "shares were held offshore".
RZ Murowa Holdings is a British Virgin Islands registered company.
A mining executive in Zimbabwe said on Monday that the Zimbabwe Stock Exchange would also probe the transaction. For its part, the Zimbabwean government wants to know if the transaction could have resulted in tax losses from the share disposal.
"The deal is under investigation and there have been meetings in the past month involving RioZim and govern investigators. Parliament has already heard that the investigation is continuing," said the mining executive.
"The resolution was made in light of the financial challenges being faced by RioZim, its inability to raise the required financing plus the challenges faced by Murowa Mine which was closed down and faced huge hurdles that required, amongst other things, substantial additional capital investment," according to RioZim.
Bloomberg reported last year that the Murowa diamond mine had been valued at $279m by Deutsche Bank AG in 2013.
The diamond mining sector in Zimbabwe has become turbulent for investors, with the government seeking to consolidate all operations into a single company in which the state will own half the shares.
President Robert Mugabe has also accused diamond miners of looting as much as $15bn in diamond mining proceeds and has shut down operations for those companies not willing to partner with the government.