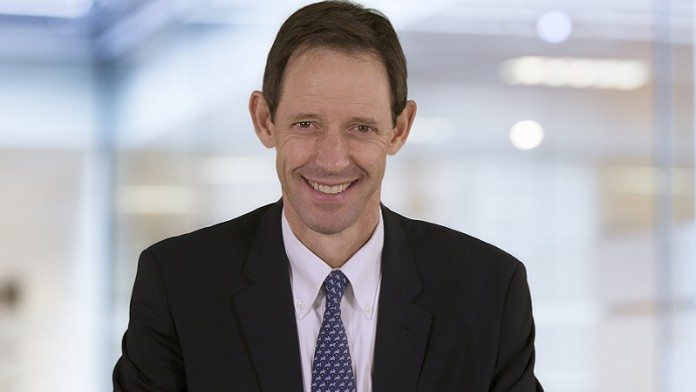 ANGLO American executive, Bruce Cleaver, will become CEO of De Beers following the resignation of Philippe Mellier who said he wanted to honour an agreement to serve no more than five years at the helm of the diamond group.
"As I committed at the outset in 2011, I envisaged a five year plan with the team and the board to reset De Beers on its current path," said Mellier in a statement today.
He added that "now was the right time" to hand over leadership having steered De Beers through "… some of the diamond industry's toughest times and with the market showing signs of recovery".
Cleaver, who is currently in charge of the strategy and business development portfolio at Anglo, will hand his duties to Duncan Wanblad, who will continue to lead the group's base metals division – a decision no doubt informed by Anglo's push to stay lean and mean.
"Bruce's leadership of De Beers' strategy and its commercial and government relationships working alongside Philippe and over much of the last decade, combined with his time working with us to shape the new Anglo American strategy, provide strong continuity at an important stage in the diamond market's recovery," said Mark Cutifani, CEO of Anglo American.
De Beers said earlier this week that it had sold $630m of diamonds in is fourth site of the year, in May. This was down from a revised figure of $666m from the previous sale, but up from $545m in January.
"As normal seasonal trends return to the market, we are encouraged by the continued stability of demand for rough diamonds shown in the fourth sales cycle of 2016," Mellier said at the time.
While demand for rough diamonds tends to slow in the second and third quarters of the year, prices suggest demand continues to improve, according to Investec in an article published by BDLive.
"We're already into the second quarter, and diamond sentiment still remains pretty good," Jeremy Wrathall, head of global natural resources in London at Investec, said. "It is a positive surprise that the rough market is still restocking." Last year, slowing Chinese demand and an industry credit crunch forced the company to lower prices about 15%.
Goldman Sachs said the change in De Beers leadership was "well flagged" and it did not expect the news to impact on the group's share price, up 3.5% over the last seven days.
However, Mellier is the second executive to announce plans to exit the group so far this year following the announcement that René Medori, Anglo American CFO, was to resign his post.