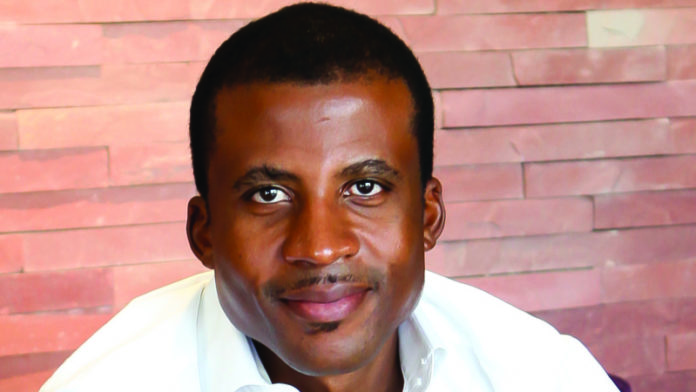 THE best that can be said for the South African government's beneficiation programme in the mining sector is that it's been a stop-start process. Plans are afoot to build steel mills, but not much has materialised.
In respect of manganese production, Kalahari Manganese – a company in which the Industrial Development Corporation (IDC) was heavily invested – wanted to establish a refinery at Coega to beneficiate the ore it was mining in the Northern Cape.
Those proposals have yet to see light of day.
Elsehwere, the Chamber of Mines of South Africa successfully launched a platinum-based fuel cell and it's in the region of battery power that South Africa's best chance of beneficiating minerals on an industrial scale exists.
At least this is the hope of Bushveld Minerals, a company that has committed to spending roughly is market capitalisation – $17.2m – on buying an 78% interest in Strategic Minerals Corporation (SMC), an entity that owns the Vametco vanadium mine and plant in the North West province of South Africa.
SMC is owned by Evraz, the steelmaker that crashed in spectacular style and perhaps providing yet another signal to the government that steelmaking is not the ideal seeding ground for beneficiation. (The struggles of ArcelorMittal South Africa to make itself profitable is the other signal).
Vanadium is normally mined in order to add to steel which it strengthens during the fabrication process. Whilst that is the primary market for Bushveld Minerals, its CEO, Fortune Mojapelo, believes there is also an exciting market for its vanadium is utility scale stationary batteries.
This means it wouldn't compete with fuel cells for autocatalysis, which is the holy grail of many a platinum marketer, but it could be used in remote base stations in the mobile telephony market.
"It could be used for very remote cell phone stations," said Mojapelo in an interview following announcement of the acquisition earlier this month. "There is obviously good potential in this," he adds.
There is also a market in vanadium batteries contributing towards primary energy supply. The technology does exist to scale up so that energy supplied is of the order of Megawatts and Gigawatts. "That's where it really gets into a proper, industrial scale application," he says.
In the meantime, there are somewhat smaller fish to fry.
The Vametco operations are profitable but not fabulously so. Based on unaudited 'best estimates' by Bushveld Minerals, Vametco last turned over R629m from which it derived R26.7m, a margin of just under 5%.
Mojapelo reckons lifting production at the premises, once Bushveld Minerals gets on the ground, will be important. Output was last at 2,419 tonnes but he hopes to jack this up to more than 4,000 tonnes annually with a bit of extra investment.
Plant capacity is currently 2,750 tonnes annually which was made to match the Vametco mine but it's worth noting that Bushveld has two nearby vanadium projects of its own which could feed an expansion.
"It would have cost us more than $200m to build a project like this so here we can get something for a fraction of the replacement value with the opportunity of scaling up," he says.
Shares in Bushveld Minerals, which also owns tin and energy coal prospects, are currently suspended pending a release of an admission document providing details of the transaction. When the shares went into suspension, they were trading at £0.249/share valuing the company at £11.9m or $17.2m. On a 12-month return basis, the company is 27.5% weaker.