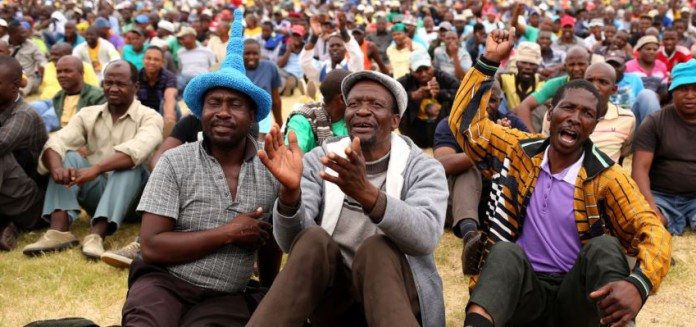 THE Association of Mineworkers & Construction Union (AMCU) has been prevented from rallying members to strike at Sibanye Gold's Kroondal platinum opeations.
This followed the granting of an interdict by South Africa's Labour Court which judged that AMCU's strike would be illegal. AMCU is required to suspend any strike action taken by its members, said Sibanye in a statement on late Friday.
"Sibanye is pleased with the ruling made by the Labour Court today," said Jean Nel, who is CEO of Sibanye's platinum division. "Kroondal management has been engaging with AMCU on this issue in good faith since January 2016. We will continue to engage with AMCU in order to find a workable solution," he said.
AMCU's called a strike at Kroondal in order to force Sibanye into providing transport for members who were allegedly being attacked following the end of their late shift.
"The company doesn't want to provide transport for its employees and these are basic conditions of employment," said AMCU president, Joseph Mathunjwa, a report by Reuters that was republished in BDLive.
"With metal prices being low, for AMCU to now go on strike over issues that are being dealt with is irresponsible. This poses a threat of to the viability of the mine," said James Wellsted in the Reuters report.
AMCU is the main union at the Kroondal mine located in the Rustenburg platinum belt and has about 7,000 workers in its ranks, said Reuters.
Kroondal was bought by Sibanye Gold as part of the $294m takeover of Aquarius Platinum.