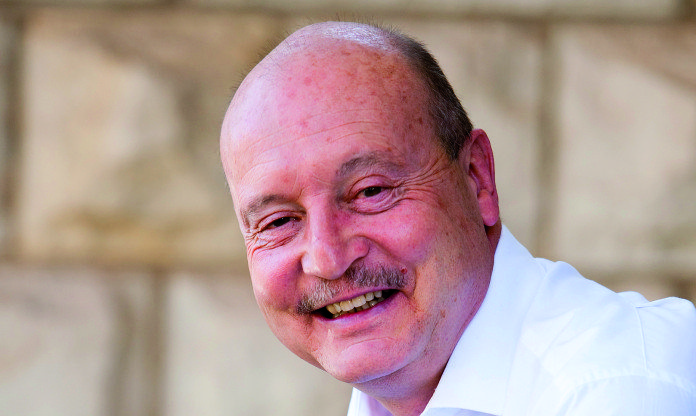 PETRA Diamonds would be cash flow positive in the second half of its current financial year and would also consider resuming dividend payments, said CEO, Johan Dippenaar.
Commenting in a presentation of the £609m company's 2016 financial year, which ended June 30, Dippenaar said there would be a sharp reduction in capital expenditure.
It reached a high of $295m in the period as the firm neared the end of a five-year expansion primarily at its Cullinan and Finsch mines in South Africa in which production would reach five million carats/year.
The balance sheet reflected the strain of the effort with net debt increasing to $384.8m from $171.7m year-on-year, excluding income of $63.4m from diamond debtors which was received shortly after financial close.
Dippenaar said the firm was relaxed, however. "Net debt is still very manageable and we have R800m to R1bn in headroom. We are very comfortable with this," he said.
Operating cash flow increased 36% to a best ever $192m year-on-year while pre-tax earnings were 18% higher at $164.3m. In the current year, pre-tax earnings would crest $200m which would "give the company some breathing space … The market will see that in our numbers," said Dippenaar.
He forecast production of 3.7 million carats for the current year and said that the five million carat target would be reached in 2018, a year earlier than planned.
Adjusted share earnings for the period were stable year-on-year at 9.76 US cents per share (2015: 10.09c/share) following a strong operating performance in which diamond production increased 16% to 3.7 million carats.
Petra's performance comes amid a much better diamond market than initially anticipated. "The market is holding up well as we are getting prices that we saw in H2 of the previous year," said Dippenaar.
"The US market is ticking over very nicely and we have bridal underpin [to sales] which is gaining acceptance across China and India," he said. "There has been a slowdown in China growth, but it will continue to grow nonetheless. The market is in a much better shape than many expected, but we are not planning for higher prices in the current year," he added.
"We are not lighting the fires of celebration yet ."
Investec Securities described the numbers as "… a reasonable result versus expectations with management highlighting that the company is now at a turning point with production rising and costs to fall". It expected "some small" increases to consensus forecasts.
"Petra Diamonds expects production and cash flow to pick up as it reaps the benefits of its capital expansion programme," said SP Angel, a UK stockbrokerage. "In the short term, however pressure on the balance sheet and applications of its loan covenants has caused the company to pass on payment of a dividend," it said.

ILLEGAL MINING
Asked for his comments on a Miningmx article in which it was reported that an invasion of more than one thousand illegal diamond miners in Kimberley was threatening the viability of its operations, Dippenaar said there would be no affect on its production numbers.
"Illegal miners have been present in that area before we took over the operations," said Dippenaar. "It does not affect our production and we don't foresee it," he said. Petra has bought its mines from De Beers.
He said the illegal miners were operating on the firm's freehold, but outside the areas accessed for mining. "The new mine plan that has been established puts us in a strong position in our negotiations with government," he said in reference to tackling the issue.
"We are co-operating with the authorities to see the problem is managed sensibly … it is certainly something we are keeping a focus on. The new focus the South African government has on illegal miners following incident around Johannesburg will also put proper focus on the situation," he said.
South African mines minister Mosebenzi Zwane last week identified "getting to" syndicates as one of the Department of Mineral Resources'(DMR's) biggest tasks in stamping out illegal mining.
He was commenting as rescue efforts to save illegal miners, known as zama-zamas, at the Langlaate mine, west of Johannesburg, turned on whether the area was accessible owing to high levels of carbon dioxide underground.
"One of our biggest tasks is to get to the syndicates behind these operations, as well as the markets they're supplying," said Zwane in a statement.