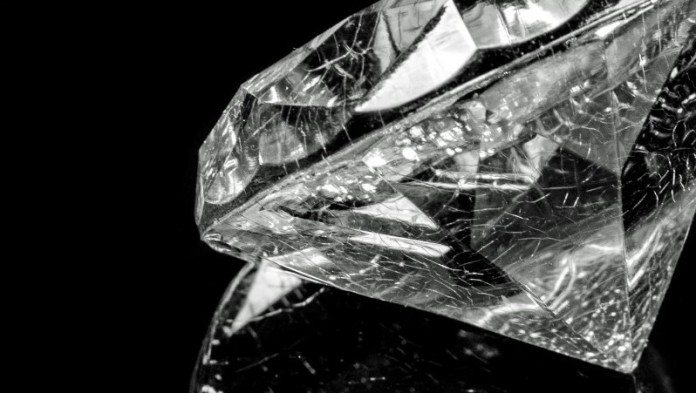 SHARES in DiamondCorp, a junior diamond miner, took another hefty knock in Johannesburg trade after the company said it had lost an investor that had earlier been willing to offer cash for convertible shares.
Shares were as much as a third lower, but losses had eased slightly at around midday to about 20%, valuing the company at R153m. The company had been worth nearly 70% more about 30 days ago.
However, sources said hopes remained high that the company would firstly find short term funds to pay creditors, and then stabilise its medium-term financial outlook by attracting an investor.
"The near complete production ramp up is a key determinant in believing that funds will be forthcoming," a source said who didn't want to be named.
"Shareholders could not be so stupid as to let the company hit the wall with production this close," he said. "The negative reaction is way over the top." Nonetheless, DiamondCorp has warned that it is fighting for survival.
"No assurances can be given at this stage that the provision of the required immediate term funding will be entered into either in time or at all," it said. DiamondCorp requires £500,000 to pay creditors.
"Additionally, in the event that the company secures the required immediate term funding, there can be no certainty that [it] will subsequently secure the necessary funding solutions to meet its longer term financial requirements as previously announced," it added.
"In the absence of a successful resolution to these discussions, it is likely that the group will be unable to continue trading as a going concern in the very near term," it said elsewhere in its announcement.
It's been a week to forget for DiamondCorp which has spent several years refurbishing the Lace mine near Kroonstad, known more for its gold, in South Africa's Free State province.
On October 12 it said full commercial production would be delayed until February which would pressure cash flow. Then on October 13, it reported a safety-related stoppage at the mine following a vehicle fire.
The Department of Mineral Resources inspected the mine's premises and slapped a Section 54 on the operation – a outcome that DiamondCorp may challenge in a court interdict. During this time, investors began to flee the share which is 50% weaker over the last seven trading days.
Today, it said interim financing discussions had fallen through after "… the third party with whom the company has been in advanced discussions for the provision of a convertible debt facility has withdrawn from such discussions due to the adverse movement in the company's share price".
It added, however, that it was in "… accelerated discussions with certain of the company's shareholders and other third parties with a view to securing the necessary additional funding of £500,000 to satisfy immediate financial commitments".
DiamondCorp has good institutional support with Barclays Wealth, Black Rock Asset Management and Legal General and Investment holding shares in the firm.
"We believe Paul Louden (CEO) and his team have worked tirelessly to get the Lace mine into production and, given, geological challenges, they appear to have done a relatively good job," said SP Angel, a UK stockbroker, in a note today.
"We hope investors will have the fortitude to back the company through this critical phase to ensure the survival and longer term success of the company," it added.