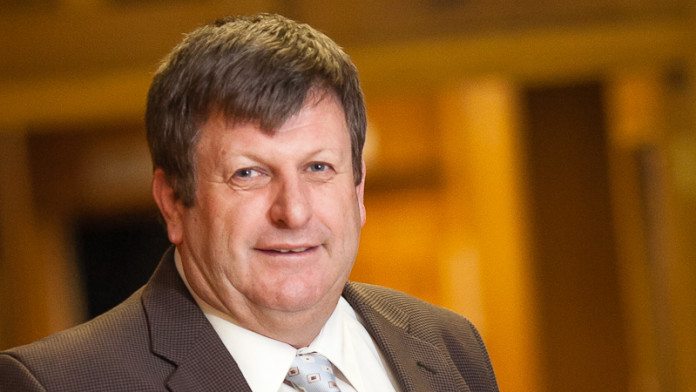 THE good news story at Harmony Gold looks set to continue until the year-end at least after the company said September quarter production was 10% higher than in the previous June quarter.
The company produced 514,000 ounces of gold in the six months ended June, a decline of 10% over the corresponding period of the previous financial year. It did not disclose June quarter numbers.
However, it has targeted a slight decline in production for the 2017 financial year of some 1.05 million oz down from 1,08 million oz produced in the 2016 financial year.
Significantly, Harmony said it would continue to generate "strong cash flows" as it benefited from its currency and gold hedge. It sold forward some 20% of production from its weakest shafts, equal to 432,000 oz over 24 months.
The currency hedge had a positive mark to market value of R369m as of June 30 when the rand was trading at R14.69 to the dollar. The rand is currently at R14.39 to the dollar.
Basing its estimates on the rand at the time of its full-year results presentation when it was trading at R13,50 to the dollar, Harmony said it could realise R1bn in potential gains.
Underground grade had been maintained at five grams per tonne in the September quarter which compares to an average grade of R4.74g/t during the 2015 financial year. The September quarter production report will be published on November 10, it said.
Peter Steenkamp, CEO of Harmony, said earlier this month that the firm would prioritise debt reduction with the increased cash it was generating.
"The priority is to fix up the balance sheet in terms of our debt," he said. "We need to get flexibility and we hope to do this by year-end".
"We then want to become a dividend payer but at the same time we can't shrink ourselves into a small company, so we need a balance by acquiring or co-developing. We need to find the right assets to structure our portfolio," said Steenkamp.
In its financial year ended June 30, Harmony cut net debt 54% to just over R1bn. This left it with R1.3bn in cash and some R3.4bn in debt facilities. This compares to facilities of R900m a year ago and cash of R1.1bn.
An improvement in cash flow also made room for the payment of the dividend of 50 cents/year which it said was "prudent". It represents a 0.8% dividend yield.
Harmony Gold said on August 11 that it wanted to grow annual production by 50% to 1.5 million ounces through acquisitions, some of which could be in Africa.
A month later, it announced plans to invest $180m by doubling the size of Hidden Valley, its Papua New Guinea mine that it shares in joint venture with Newcrest Mining. Newcrest is to sell its 50% stake in Hidden Valley to Harmony for $1.
Harmony had planned to sell Hidden Valley which had been loss-making, but Steenkamp said the firm had struggled to find a buyer whilst the cost of putting the mine on care and maintenance or in getting a closure certificate would have been too great a drain on its cash and company resources.
"So we decided it is something we could invest in," said Steenkamp. "We looked at it in detail; we went for some external help, and couldn't find any flaws in our thinking."