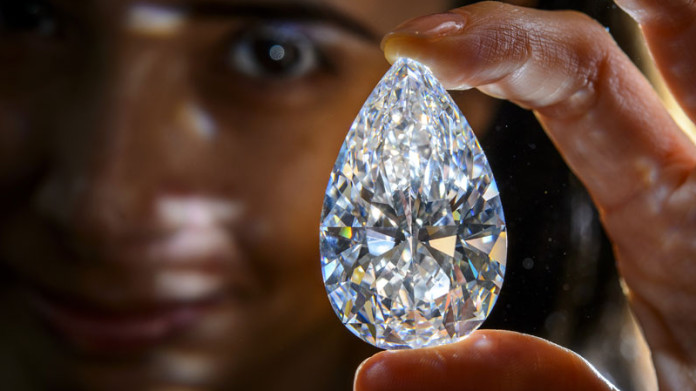 PRIVATE equity has agreed to provide $15m (R207m) to Lucapa Diamonds for first phase production of Mothae, a diamond project in Lesotho the Australian-listed firm hopes will yield diamonds similar in size to Letseng, owned by Gem Diamonds.
The company announced today that private Singaporean company Equigold Pte would lend the funds which must be repaid in eight installments. As is typical of private equity, Equigold has the option of converting some of the debt to equity; in this case the last two installments at the lowest one-day VWAP in the 15 days preceding the conversion request.
The first phase of Mothae has been described as 'free dig' because it involves processing weathered, near-surface kimberlite material totaling an estimated 720,000 tonnes a year for three years. The Equigold facility carries an annual interest rate of 13%, the company said.
"This facility … ensures that the company, together with the Government of Lesotho, will bring Mothae on stream in 2018, adding a second cash producing asset and high-value producing mine to the group that will complement the top-quality diamond production from Lulo," said Stephen Wetherall, CEO of Lucapa in a statement.
Lucapa bought a 70% stake in Mothae via a government tender for $9m in January. In terms of the purchase, the Lesotho government retains a 30% stake in the project. Some $36m has been previously spent in trial mining of Mothae in which more than 23,000 carats of diamonds has been recovered.
"Mothae is located within 5km of the Letšeng mine, which produces the highest average dollar per carat kimberlite diamond production in the world," said the company.
Lucapa already mines diamonds from Lulo, an alluvial diamond mine in Angola which has a reputation for high value rocks including a 404 carat stone recovered last year for which Lucapa was paid $16m.