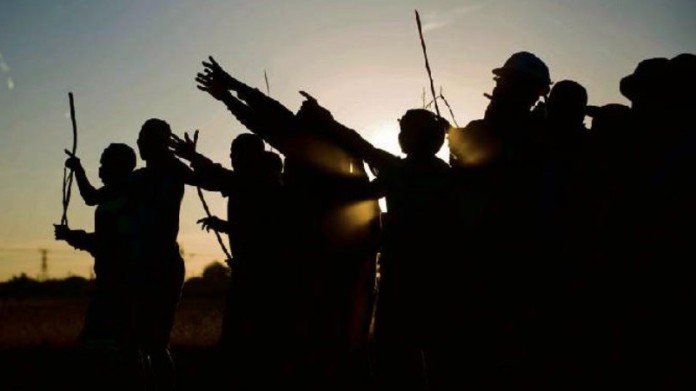 SIBANYE-Stillwater and the National Union of Mineworkers (NUM) will enter into arbitration proceedings on November 2 after wage talks at the firm's Kroondal platinum operation deadlocked last week.
The NUM said in a statement that Sibanye-Stillwater had only offered about a third of the wage lift it wanted for category A employees while there was also a wide difference between the demand and offer for category B employees.
"The NUM has already secured a date for the CCMA (Council for Conciliation, Mediation and Arbitration) facilitation on the 2nd of November 2017 in Rustenburg," the union said in a statement. "The NUM remain[s] unshakable on [sic] its demands and it will not and never accept Sibanye Stillwater insult wage increase of 5.5% and R750," it said.
Lowest paid workers at paid R6,500 per month which the NUM wants increased to R10,000/month against a Sibanye-Stillwater offer of R750 per month per worker. The union is also demanding a living out allowance of R5,000 and a housing subsidy of R10,000 in addition to other requests related to annual and maternity leave conditions.
"The 2016 wage settlement in the platinum belt was R1,000 per month – we would expect this settlement to be the benchmark used by the union," said Investec Securities. There are no other wage negotiations currently underway at Sibanye-Stillwater although gold wage talks are set to open next year, said James Wellsted, head of corporate affairs at Sibanye-Stillwater.
Kroondal, which was formerly owned by Aquarius Platinum until it was bought by Sibanye-Stillwater in 2016, last settled wages three years ago in which it agreed an average increase slightly above the increase in the cost of living as measured by the consumer price index (which was about 6.7% at the time).
The wage settlement comprised two separate agreements with the unions with the NUM representing semi-skilled employees at Kroondal while Solidarity represented skilled employees.
Sibanye-Stillwater's platinum group metal operations have performed well this year. Commenting in August, the company said PGM production from its South African mines would be about 590,000 ounces – near the upper end of its guidance – which would help it meet an average operating cost of about R10,400/4E oz.
Kroondal contributed about 19% of this production. In the last six months, Kroondal's operating profit was R138.4million which is approximately 30% of the South African region.