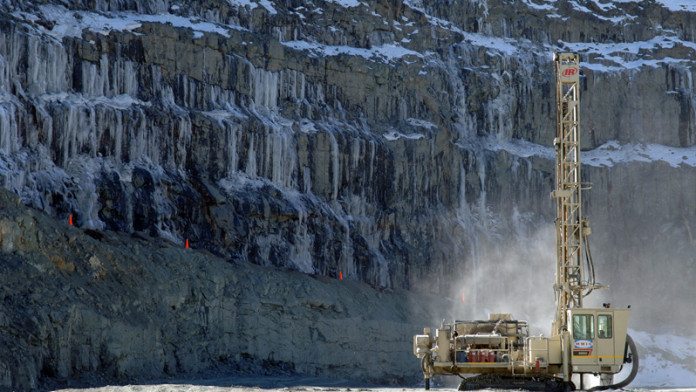 GEM Diamonds has made an adjustment to its full-year ore treatment forecast after locating a crack in its plant equipment at its Letšeng mine, the repair of which will result in lower ore fed to the unit until February.
The outcome is a fairly modest reduction in ore treated at the Lesotho mine to 6.5 million to 6.6 million tonnes (Mt) from previous guidance of 6.8Mt to 7Mt. There will be no impact on carat production, however, partly owing to an increase in the contribution from the higher-grade, higher- value Satellite pipe material to 2.2Mt, a 22% increase over previous guidance. But this will have ramifications of its own.
While the value of diamonds recovered will stay at 110,000 to 114,000 carats for the year, operating costs per tonne treated are expected to increase, the company said. This is a result of the higher amortisation charge associated with the increased contribution from Satellite pipe material, it said. Carats sold is expected to be between 108,000 to 112,000 cts which Gem Diamonds said was unchanged from previous guidance.
GEM Diamonds was commenting in its third quarter production update in which recovered diamonds increased 23% from the second quarter period to 30,774 cts. The average price achieved also increased to $2,397/cts for the July tender which was the highest value tender since September 2015. The average price for the quarter was $1,779/cts, a 4% lift.
"The market for Letšeng's high-quality diamonds has remained firm over the period with the July tender achieving nearly $2,400/cts. It is pleasing to see carats recovered during the period up by 23% over the prior period," said Clifford Elphick, CEO of GEM.
Some $20m in once off cost savings had also been identified in terms of the firm's efficiency and cost reduction review – $5m more than forecast at the interim stage. "In addition, a number of innovative diamond identification and liberation technology initiatives are being actively pursued and I look forward to updating the market on further progress during the fourth quarter," said Elphick.
This is a reference to GEM Diamonds' research in collaboration with the University of Johannesburg the aim of which is to reduce breakages of large diamonds by identifying their presence in the rock before crushing.
Edward Sterck, an analyst for BMO Capital Markets described the third quarter results as disappointing as the production and tender value numbers were below forecasts. He also said that "… the recovery of large, high value diamonds is continuing to run below historical rates". However, net debt was being reduced – to $11.8m from $14.2m – and given that diamond sales lagged production in the quarter, "… it is possible that net debt could further improve in the fourth quarter".
GEM Diamonds' only other mine, Ghaghoo in Botswana, is currently on care and maintenance. GEM has received an offer for the mine. Due diligence and negotiations were still underway, it said.