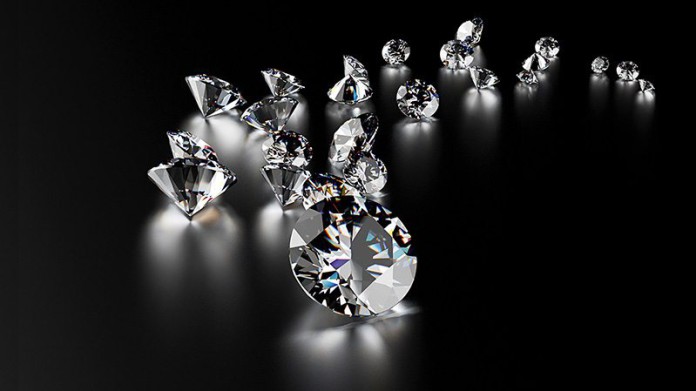 HAVING twice run up blind alleys seeking international expansion, GEM Diamonds is setting its sights on maximising the jewell in its crown with a strategy to extract $100m in cost and efficiency savings at its Letšeng diamond mine – the operation in Lesotho that has yielded an extraordinary series of highly valuable diamonds in the last 12 months.
Clifford Elphick, CEO of GEM Diamonds, said during the firm's full-year results presentation today, in which the company produced a taxed profit of $20.8m, that some $25m in savings had already been identified "… and is now waiting to be harvested". He added the process of identifying opportunities had been "… a good exercise". The savings would be locked in by about 2021, he said.
The company was also entering into discussions with the Lesotho government regarding renewal of the mining lease which is due to expire in 2024. Elphick said that was happening now before the company embarked on an expensive waste mining process and before it truly got its teeth into an underground expansion. A new 10-year lease was being sought.
"We are not in control of the timeline with talks with the Lesotho government," said Elphick in response to investor questioning today. But the experience of other miners is that this is a six to nine month process. It is a pretty formal process that have to go through, with a lot of backwards and forwards," he said.
Asked for an illustration of how the cost and efficiency savings would work, Elphick said it could be in improving the time replacing equipment, or in addressing the time lost to shift change-overs. "The impact of this will only be felt in 2019 and 2020 because we are being very conservative as we are worried about the condition of plant," he said. "Maintenance is something where you don't know what you don't know, and we don't want to commit on an uplift in 2018."
The 2017 financial year was a good one for Letšeng in stark contrast to the Ghaghoo project in Botswana which GEM identified as part of its international expansion. The mine was put on care and maintenance in March after writing down the asset for $176.5m in the 2016 financial year. In some respects, this failure to expand beyond Lesotho was mirrored in the earlier purchase and then sale of Ellendale, a diamond mine in Australia.
At Letšeng, however, GEM recovered a stream of high quality rough diamonds of which the 'Legend of Lesotho', a 910 carat monster which sold for $40m earlier this week, was a feature. There were a number of other 100ct+ discoveries, but Elphick said the focus was on finding the 40ct to 60ct type diamond which was the firm's bread and butter.
Asked if GEM had finally unlocked the secret to Letšeng's best treasures, Elphick said: "The occurance of large diamonds is material to our operation. The fact that we are getting significant values out of the main pipe is exciting.
"But the first four large diamonds that came out [in the financial year under review] was unexpected as they were from an area where historically these have not been recovered. That is the statistical variability of this resource," he said, adding however that GEM had looked at the "… entire opeation from end to end to make sure we are not breaking diamonds or losing them through processing or through lapses in security".