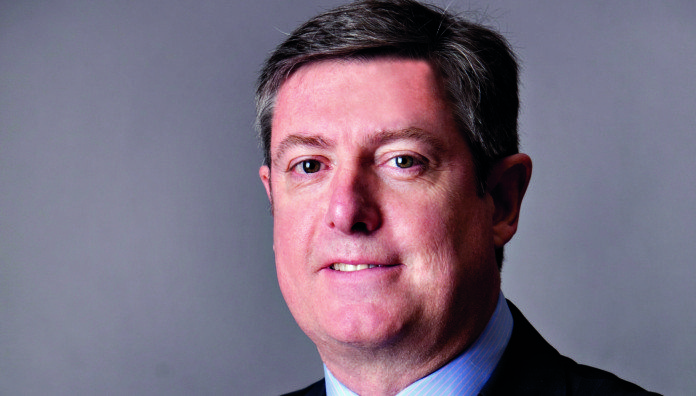 MC Mining, formerly known as Coal of Africa, collected its first full revenues from the recently acquired Uitkomst colliery but a sea-change in the rand/dollar exchange rate led to a hefty $87.5m impairment on Vele, a Limpopo province operation currently in mothballs and surely heading for closure or a sale.
"The recent political developments in South Africa have resulted in a much stronger currency, particularly against the United States dollar," said David Brown, CEO of MC Mining in the firm's interim results ended December 31 published today.
"The change in economic climate together with the company prioritising the development of the Makhado Project, resulted a $87.5m impairment in its investment in Vele and the positioning of the colliery within MC Mining's portfolio will be finalised before the end of the current financial year," he said.
On the positive side there was a reversal of a $3.1m prior year impairment following the sale of Mooiplaats, a colliery in Mpumalanga province deemed non-core by MC Mining and subsequently sold for R180m or $14.5m to MCH, a consortium led by mining industry veterans Bernard Swanepoel and Sipho Nkosi, amongst other shareholders.
Brown said the sale of Mooiplaats would result in annual operational cost savings of $1.4m. Proceeds from the sale would be used to further develop the Makhado project or "… the potential acquisition of a second cash generating asset," said Brown regarding MC Mining's position as an active participant in the consolidation of South Africa's coal sector.
Uitkmost processed 346,336 tonnes of run of mine (ROM) coal during the period under review which consisted of 265,609 tonnes of Uitkomst ROM coal and 80,727 tonnes of coal bought from other miners. Sales from the property, bought from Pan African Resources, totalled 308,275 tonnes, producing $17m in revenue.
Uitkomst is part of MC Mining's strategy to become a mid-tier operator of coal, and therefore transforming the company from a developer into an entity capable of providing returns. Nonetheless – and notwithstanding the firm's search for a second cash generator – MC Mining is largely about the development of Makhado.
In September, it announced a decision to cut back on Makhado's project ambit so that it would cost less to build and generate cash sooner.
In terms of this proposal, capital expenditure would not exceed $85m compared to the far chunkier $281m estimated in a previous feasibility study. Production would be 1.7 million tonnes a year (Mtpa) of saleable coal comprising 0.7Mtpa to 0.8Mtpa of hard coking coal and 0.9Mtpa to 1.0Mtpa of export quality thermal coal. This compares to 5.5Mtpa of thermal and coking coal as set down in the last feasibility study.
Before development can truly begin, however, the company has to secure access to two additional properties which are subject to regulatory approval. Brown anticipated this would be completed in the second half of its 2018 financial year so that marketing – through largely domestic offtake – and fund-raising could kick in.
"The shortened construction period ensures Makhado is positioned to take advantage of higher hard coking and thermal coal prices, delivering positive returns for shareholders in the near term," he said.