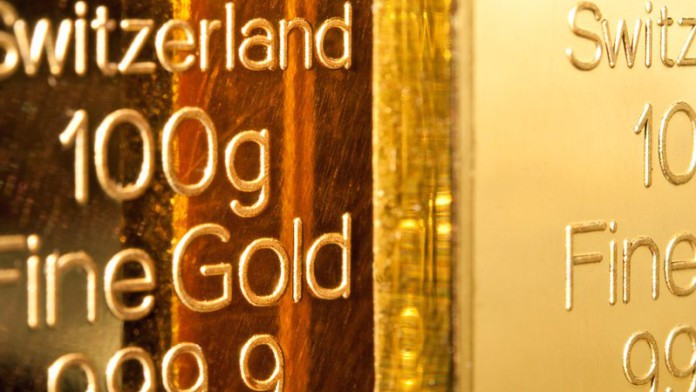 B2GOLD has brought the curtain down on its all-action, growth-through-acquistion strategy because gold's return to favour among investors was increasing valuations whereas for the last nine years, in which the company established a production base of 630,000 ounces a year, cheap deals had been possible.
"Instead, B2Gold intends to focus on organic growth, unlocking potential value through the possible expansion of B2Gold's existing mines, development of opportunities at current projects and further brownfields and grassroots exploration around the mines and existing properties," said Clive Johnson, president and CEO of the company.
He added that B2Gold would also continue to "… buy and explore exploration opportunities directly and consider potential growth through joint-ventures and investments in junior companies with high-quality exploration projects". The company had set aside $53m for exploration and bolt-on, organic growth in its 2018 financial year.
Johnson was commenting in notes to the firm's fourth quarter and full-year results for the 2017 financial year in which it booked a net profit of $61.6m, an increase of some 60% over the 2016 year. The improvement was largely owing to a deferred income tax recovery of $20.2m without which the year-on-year results would have been flat, roughly.
The current period, however, looks as if B2Gold will register a far improved performance owing to the commissioning of Fekola, its new Mali gold mine which has exceeded almost every metric to which the company has guided. Production this year is therefore expected to come in at 910,000 and 950,000 ounces, an increase of 300,000 oz over 2017.
The forecast consolidated cash operating costs are expected to remain low at between $505 and $550 per ounce, whllst all-in sustaining costs (AISC), which includes sustaining and growth expenditure, are expected to decrease by about 6% year-on-year at some $780 and $830/oz. Average annual cash flow for the next three years is forecast to be $500m compared to $155m last year assuming a $1,300/oz gold price.
The organic growth strategy is also expedient from a balance sheet perspective. B2Gold funded the $500m Fekola from internal sources and debt. The improved cash flow would be dedicated to deleveraging the company.
The company had a working capital deficit at December 31 of $98.7m (2016 +$101m) owing to a reclassification of its convertible senior subordinated notes to current liabilities. The notes, totalling $259m, could be converted as the current convertible market was "attractive", said Johnson. The preference, however, is to settle in cash because B2Gold would have sufficient liquidity and the notes fall due from October in amounts over the pursuing year which could be tackled as the group would have "sufficient liquidity".
"This position mirrors the company's current strategy to focus on developing its budgeted organic growth opportunities in the short to mid-term using a portion of its projected ongoing cash flow from existing operations, as well as its amended revolving credit facility without the need for additional new external debt or equity financing," he said. There was $200m undrawn in the facility of some $500m. The company ended with cash of $147.5m at year-end (2016:$144.7m).
Johnson said the current financial year would be "transformative" and "record-setting" in terms of low-cost gold production. He described his company as the gold industry's "newest gold senior". Shares in B2Gold are just under 10% lower on a 12-month basis valuing the company at some C$3.7bn or US$2.8bn. This compares to a market capitalisation of £5.6bn or US$7.4bn for Randgold Resources or C$2.6bn (US$2bn) for Endeavour Mining which is most likely the better comparison in terms of peer group.
If B2Gold manages to produce up to 940,000 oz in its current financial year it will exceed Endeavour Mining which is forecast to mine up to 720,000 oz in the same period whilst Randgold Resources is forecasting production of up to 1.35 million oz. In addition to Fekola, B2Gold also mines gold from the Masbate gold mine in Philippines, and two operations in Nicaragua: La Libertad and El Lion. It also derives gold from Otjikoto in Namibia which it bought through the takeover of Auryx Gold in 2011.